Jon Kortajarena a handsome model
Jon Kortajarena is one of the top five models in history. This handsome young man is in ranks fourth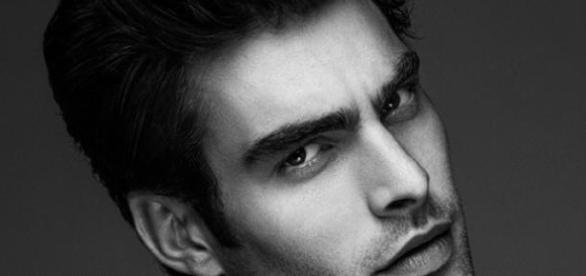 Jon Kortajarena is one of the top five models in history. This super handsome young Basque ranks fourth in the ranking compiled by the US edition of Vogue.
Your physical attractiveness is one that do not leave indifferent to the opposite sex when walking down the street, when seen in a parade or when attending a prize. When Jon Kortajarena was only 18, a specialist in the fashion world noticed him and offered to try his luck as a model. Soon after, debuted in the Cibeles starting a meteoric career that has taken him around the world paraded wearing creations of the most prestigious designers like Armani, Chanel, Versace and Calvin Klein.
Now, talent and beauty of this Spanish has been recognized by the US edition of the magazine "Vogue", which includes the list of the top 10 male models in history, placing it in fourth place.
Says in an interview he did the same magazine Vogue: the most iconic fashion magazine rate it as well, means a lot to him and is looking forward and for that I am grateful. Born in Bilbao on May 19, 1985, this chestnut 1m89cm green eyes and tall, has been praised by all those with whom he has worked. Armani says he was impressed by the intensity of the look of Jon Kortajarena and that is as classic as slender physique. I always look for a model personality and Jon has always proven to be very powerful.
The Basque also captivated Tom Ford, hand film that premiered in 2009 with a role in "A Single Man", a film directed by the designer and starring Colin Firth and Julianne Moore.
The interpretive experience liked and has repeated on two short films, one of them the order of Penelope Cruz and two films are awaiting release "Ma Ma", directed by Julio Medem, and "Andron" one Italian-American co-production whose shooting ended ago few weeks in Malta.
Whenever you can return to Bilbao to visit his people. His family is proud that a young man like he has a future filled successes, and he's a grateful life.
Maybe we will see him in Christmas Eve or in New Year visiting their family. #Celebrities #Gossip