Flab to Fab - How to Dress Like a Winner
Simple tried and tested tips on transitioning your weight loss wardrobe without breaking the bank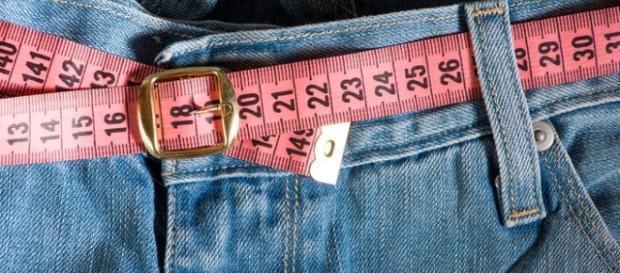 "I have nothing to wear" is an excuse so old it can be carbon dated to the Jurassic age, yet it is brutally relevant to those still in the process of losing weight. 
Slimming down those thighs and trimming down the muffin top is one of the most satisfying things in the world. That is until you open the wardrobe and realise you have nothing to wear to show it off. Sometimes this small set back can be enough to shatter your willpower or confidence, and have you grabbing for a piece of pizza.
While many will take this as an excuse to buy a completely new wardrobe, there are a few very simple and extremely thrifty ways of buying for, and flaunting, that new figure throughout the weight loss process.
Don't ditch the pre-weight loss clothes right away
Let's begin with the biggest weight loss "sin" - keeping your old clothes.
As taboo as it seems, keeping your current wardrobe for a while can be a great way to measure successes. Buying belts to cinch in your waist in a dress, or keep up those jeans and rolling up sleeves on jackets not only hides the bagginess, but it also shows how much you have lost. 
Trimming tummies with thick belts to accentuate your waist or accessorising with jewellery and scarves can also be a useful distraction until payday.
Keep it basic     
While being basic may be an insult to some, for your weight loss wardrobe it will become your new mantra.
Eating healthy and exercising is stressful enough without constantly shopping for clothes. Start raiding the "basics section" for white tee's and plain jeans. These can be given a unique look each day by wearing different jackets, shoes and a swipe of statement lippy.
It will surprise you how little people notice.
By buying only basics you sacrifice quality for quantity, but by removing extra hassle of debating your transition wardrobe, valuable time can be spent on more important things.  Not to mention good for the purse strings!
Stretchy clothes trump tailor made
Looking your best when transitioning to a normal weight is obviously more expensive when you have more to lose.
An excellent option is to buy cheaper clothes that will stretch to begin with, but when the weight begins to shift do not throw out those leggings! Clothes made from stretchier material such as jeggings and bodycon skirts are both cheap and flattering, but most importantly, comfortable.
Although it sounds like a misnomer, but stretchy materials really are a slimmer's best friend. While they may stretch out a little with wear, washing them on a hot cycle will make sure they are right back there with you when you have lost some weight.
Don't forget underwear!
This is a step many forget, yet it is one of the most important.  Many women make the mistake of wearing the same underwear as before with no idea of their size or they wear cheap bras in a size they've guessed.
Much like the foundations to a house, your underwear will help shape your body in clothes. Wearing a bra too small will cut into any wobbly bits in your back and the sides of your chest. Wear one too large and it will shift around and make you terribly uncomfortable. Not to mention it won't highlight your new figure.
The best rule of thumb to follow is you will need a new bra with every half stone lost. Knowing your size means you can shop around for cheaper bras that don't cost a fortune each month.
Click to read more
and watch the video
or