Manchester United fans suspect Jose Mourinho firing but no word from owners
Man United lost to West Ham resulting in a poor week's performance where they sit in 10th place in the Premier League.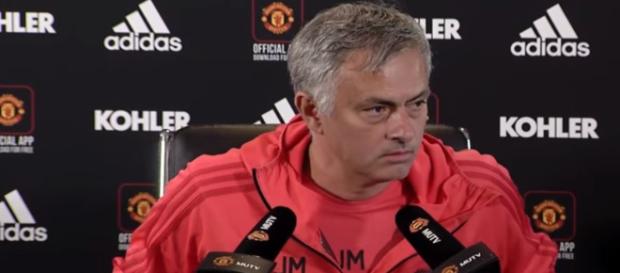 Manchester United fans suspect, and in some cases, demand Jose Mourinho's firing after a dismal display against West Ham this Saturday. They lost 3-1 and even Paul Pogba seemed lacklustre before his removal from the field. NBC noted the calls across Twitter for him to step down and lose his job in a hurry. Many of them, angered by accounts of locker-room issues and a lack of good management skills, believe these could be the reason why they now sit in the 10th position in the Premier League. But, as noted by the BBC, the majority owners, the Glazer family, seem unlikely to have a knee-jerk reaction to the loss.
Manchester United owners keep quiet
As noted by Simon Stone, writing for BBC Sports, given the previous record of the Glazer family, a sudden decision to fire Jose Mourinho is unlikely. He notes they previously didn't fire Sir Alex Ferguson back in 2005. Trying to rebuild the team took time and in the process, they dropped far away behind "Chelsea and Arsenal." Other instances included the David Moyes firing.
However, the American owners seldom seem to react instantaneously in a season. Even the rumours of the firing of Louis van Gaal in 2015 ended up not happening fast. The policy seems to be a sit and wait attitude, and only when it becomes utterly impossible to win out in the top four, is a decision taken.
Mourinho accused of only winning three seasons
Over on Twitter, there was anger because, under Mourinho, Manchester United performed splendidly two seasons back when he led the team to a glorious victory in the Premier League. The next season was described by @robertpellikka as "parking the bus" and this year, as "crashing the bus." Another Man United commenter, @Mufc_Sarah, wrote, "It is clear why Mourinho can't last more than 3 seasons at a club. When things aren't going his way rather than using man management skills to turn things around and keep everybody happy, he turns venomous and a poison goes right through the club and he loses the dressing room."
However, criticism goes beyond basic management skills.
Other tweets indicated that this is the third time that executive management failed to act in time. One user noted that Ed Woodward needs to look at why long-term ineffective people are being appointed, and have been ever since Alex Ferguson. USA Today highlighted the anger of the fans. They also noted that the Paul Pogba issue is not the only reason why Mourinho's dismissal is expected. On Wednesday, Mourinho clashed with Pogba and took away his captaincy.
Owners of Manchester United seldom speak to the media
As pointed out, the rather reclusive owners of the team seldom, if ever, speak to the press directly.
But, at the end of the day, Football clubs are about money and profit. Noted by the BBC a week ago, was the fact that revenue was good: "United is predicting that revenues will be between £615m to £630m in the current financial year." In another article, they pointed out that Manchester United have topped the table of the world's 20 richest football clubs for the second year in a row, and 10th time overall." Obviously, a poor season is something to consider by the owners. However, it's not as likely as fans think, that there will be an instant reaction and a firing of Jose Mourinho in the coming week.
Jose Mourinho will eventually be sacked then rock up at PSG and win the Champions League.

— Thando (@7hando) September 30, 2018
This news article has been verified through:
https://www.bbc.com/sport/football/45693515
https://ftw.usatoday.com/2018/09/manchester-united-fans-rage-over-loss-to-west-ham-call-for-jose-mourinhos-firing
Click to read more
You will watch a video to read the news
or