Lata Mangeshkar tweets praise for a young Kolkata girl participating In Indian Idol Junior
Queen of Melody Lata Mangeshkar, an avid reality show watcher encourages the budding talented contestants.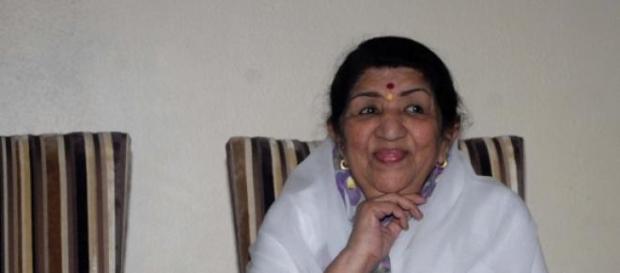 Nightingale of India Lata Mangeshkar, who ruled millions of heart with her voice, has been an open admirer of new talent. Her craze for watching #Music based reality shows on TV is well known. She not only enjoys watching the young aspiring talents but also openly expresses her fondness by taking to Twitter.
The 85-year-old Bharat Ratna, has been avidly watching Indian Idol Junior and is appreciative of the talented stars. She has spoken about how the new singers surprise her with their talent and ability to experiment. She mentioned in her tweets that music composers Vishal Dadlani, Salim Merchant and singer Shalmali Kholgade have been a great judge and have managed to pick some unique voices on the show.
The patience with which the judges listen to the contestants in the audition rounds is remarkable, she mentioned in the tweet. Though she enjoys listening to all the singers but a young girl from Kolkata has touched her heart with the melodious voice.  
Niharika sang a number originally sung by Sonu Nigam in the audition rounds, which impressed 'didi' as Lata Mangeshkar is fondly known. She praised her profusely and showered her blessings via Twitter. Needless to add that small word of appreciation from the legendary singer has worked wonders on Niharika who is working hard to excel. Ms Mangeshkar's appreciative words have motivated other contestants who are working doubly hard to give their best performance.
The show will also have actress Sonakshi Sinha as one of the judges who will be seen in the later stages.
The real stars on the show are the exceptionally talented children gathered from all corners of India who are blowing away the audience with their voice.
Singer Lata Mangeshkar at 85 continues to keep herself updated with the latest technology. She created her Twitter handle few years back only to keep in touch with her fans and the co-workers from the industry. Hooked to TV shows, she had previously tweeted about stand-up comedian Kapil Sharma. In her tweets, Ms Mangeshkar had mentioned about the show Comedy Nights With Kapil, and had thanked Kapil for bringing in smile in the lives of millions of viewers through his jokes. #Television #Celebrities