Classic family Christmas movies that are a must watch during the holidays
From Elf to The Polar Express, we countdown some of the best Christmas movies of all time gaurenteed to get you into the festive spirit this season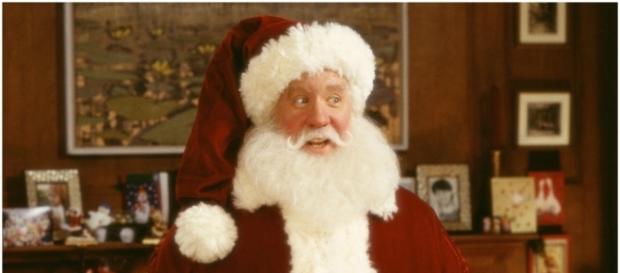 There's nothing quite like cosying in the warmth watching your favourite #Christmas classics with your family. Whether you are watching your same favourite movie every year or looking for more recommendations, don't worry, we've got you covered! Here, I countdown the best Christmas movies perfect for the holiday season...
Elf (2003)
Buddy was a baby who grew up in an orphanage later to be stowed away in Santa's sack and unexpectedly ending up in the North Pole. Being raised by Elves until a grown-adult, Santa allows him to go to New York City to find his father, Walter Hobbs.
The Polar Express (2004)
On Christmas Eve, a boy notices a train famously named 'The Polar Express' whizz past his house during the early hours of Christmas morning to depart to the North Pole.
After examining the engine, the conductor allows him to travel on board. The boy then meets a young girl and another boy as they whisk off to the magical land of the North Pole to witness something he's never seen before.
Home Alone (1990)
It is Christmas eve and the McCallister family are about to head off on a vacation in Paris, France. But the youngster of the family named Kevin got into a scuffle with his older brother Buzz and was sent to his bedroom. As the family head off to the airport, they forget to realise that Kevin has been left behind in the house alone for the Christmas period.
Disney's A Christmas Carol (2009)
On Christmas Eve, Scrooge is visited by a series of ghosts, starting with his old business partner, Jacob Marley. The 3 ghosts which follow, the ghosts of the Christmas past, Scrooge goes on a journey back in-time, to show his mean behaviour towards Christmas of that has affected those around him.
At the end of the story, we see him transform into a generous and kind-hearted human being.
How The Grinch Stole Christmas (2000)
All the Whos love Christmas, yet just outside of their beloved Whoville lives The Grinch who is a nasty creature that hates Christmas and plots to steal it away from the Whos. After discovering the beastly creature, a small child named Cindy Lou Who, decides to befriend The Grinch once and for all.
Miracle On 34th Street (1994)
A little girl discovers dreams do come true if you really believe. Six year-old Susan has doubts about Santa Clause. Her mother told her the secret about Santa a long time ago, so Susan doesn't expect to receive the most important gifts on her Christmas list. But after meeting a special department store Santa who's convinced her the real thing, Susan is given the most precious gift of all.
The Santa Clause (1994)
When the real Santa Clause falls off the roof of Tim Allen's home, Allen's character dons the red suit and becomes St. Nick himself. Of course, there's some of the "Clause" involved. While the old Santa is recovering in hospital, the new Santa Clause delivers the Christmas presents around the world to all of the children. #TV #Film