"Yeh Rishta Kya Kehlata Hai" – Naira and Kartik's love story to end with Akshara's death?
With the main protagonist Akshara Singhania being dead, a lot of dynamics will change forever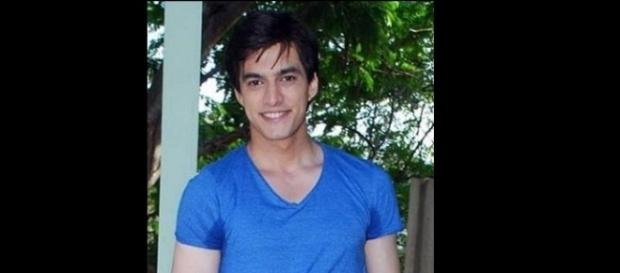 We all know how devastated "Yeh Rishta Kya Kehlata Hai" fans have been posting Akshara's demise on the show. The harm is done and it's beyond repair. There has also been news of Hina Khan being threatened by her fans telling her to commit suicide if she doesn't return to the show. That shows the intensity of the shock the fans have felt about Hina's exit from one of the longest running shows on Indian #Television.
Naitik kicks out Kartik from Singhania house
While the cast and crew are still struggling with the main character's absence, it looks like the love story of the show which was its only charm and the only interesting track apart from the Naitik – Akshara saga which is also about to end soon.
As per online reports, Akshara's daughter Naira and Kartik's love story track will soon culminate with Akshara's death being blamed on Kartik (Mohsin Khan). It looks like the fans are in for yet one more shock post with the sudden exit of their favorite actors from the show, namely Karan Mehra who earlier played the character of Naitik Singhania and Hina Khan who essayed the character of Akshara Singhania on the show.
Naitik devastated due to Akshara's death
Naitik (Vishal Singh) will be furious when he realizes it was Kartik in the car and will thus blame Akshara's death on him and kick him out of the Singhania house immediately. Though it is not yet proven that Kartik has actually killed Akshara or what had exactly happened, Naitik will take this drastic step out of sheer anger. All the Singhania family members will try and console Naitik and make him understand that such a step should not be taken until and unless anything is proved by the police or the lawmakers but Naitik doesn't listen to anyone.
In a strange turn of events, at Akshara's funeral Naitik will stop everyone from putting garlands on Akshara's photo which is a common Hindu ritual.
We will have to wait and watch as to what the makers have planned next and how the Naira and Kartik's fan respond to this news. For now, all we can say is that may the fans of the show find patience and strength to continue watching the show and believe in the makers who have entertained them for eight long years with the show. "Yeh Rishta Kya Kehlata Hai" airs on Star Plus Monday to Saturday 9.30 pm IST. #Celebrities #Gossip