Star Sports, Hotstar live streaming India vs New Zealand World Cup Warm-up
Don't miss our Facebook page!
Like Blasting News page on Facebook: we will keep you updated with all the latest news.
To begin with, let's address the elephant in the room; Hina Khan has officially quit "Yeh Rishta Kya Kehlata Hai" and there is nothing we can do about it. The fans of the Star Plus show are agitated to say the least but then it's all a fictional world on which we have very little control. Hina Khan's character Akshara Singhania was kind of a idol for many women and girls across India and guys dreamed of getting a wife as supportive and as homely as Akshara, so a lot of drama is expected to pour in the upcoming episodes that follow Akshara's death.
Let's have a look at the 5 things that can and most probably will happen on the show due to Akshara's sudden demise.
1. The endless tears
If we can be sure of anything then it is one of the sequences where the family members break down due to Akshara's death, not all at once but one by one. From Akshara's daughter Naira to her mother to her husband, you name it and you will see that character weeping endlessly and we don't blame the makers for this as the fans are feeling the same anguish and pain.
2. The melodrama
The show must go on, and indeed it will and no Television show has or will survive without twists and turns.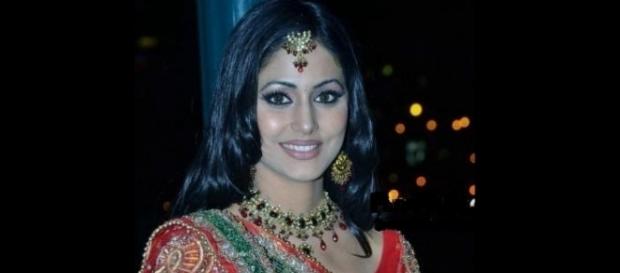 Melodrama of the highest levels which will be more shocking than Akshara's death will most probably be seen as it is the only way the makers can make the fans forget about Akshara's death.
3. The mystery
Now that Akshara's death and that too in an accident, the next line up will definitely include the mystery of finding out who exactly was responsible for her death. As seen currently Naitik has already started believing Kartik has killed her and has also thrown him outside Singhania house.
But the mystery won't be solved so easily, as expected there will be many layers which will unfold and shock the fans when the real killer is revealed.
4. The hope
To be very frank the hope that Hina Khan might return to the show will never really die. Indian television has witnessed dead characters being brought to life thanks to the pressure from the fans, for example Mihir Virani from Ekta Kapoor's "Kyunki Saas Bhi Kabhi Bahu Thi". So time and again the hope that Akshara can be back on the show either with the same actor Hina Khan or a new face will always haunt the fans and the makers alike.
5. The flashbacks
Fiction mirrors reality and so just post someone's demise we miss the good times spent with them and replay them in our heads in a loop, the show is expected to show a lot of flashbacks with each character remembering Akshara in their own way. Naitik (Vishal Singh) who plays Akshara's husband will off course miss her the most.
"Yeh Rishta Kya Kehlata Hai" airs on Star Plus Monday to Saturday 9.30 pm IST.
Click to read more
and watch the video