Pink! and husband Carey Hart have announced the pregnancy of their second child
Pink just announced this morning she and her husband Carey Hart will be welcoming a second child into their home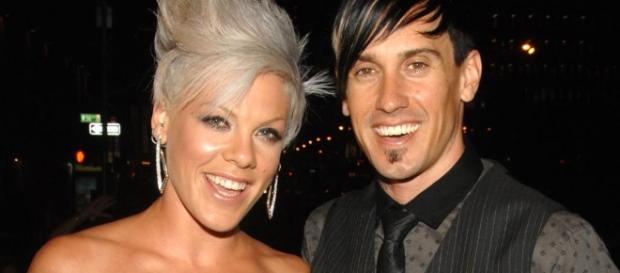 New babies are always exciting. They are so precious and smell so nice and now #PINK! is looking forward to adding a second #Baby to their family.
Planned since May
Saturday morning, singer/songwriter Pink! made an announcement that she and her husband, Carey Hart are expecting their second child making her five-year-old daughter, Willow, a big sister. During an episode of "Good Morning America" that she attended in May, Pink! let viewers know "I love being a mama, I made a choice a long time ago that I was going to have a successful family and that is my absolute number one goal in life."
Pink! and her husband, Carey Hart have been happily married since 2006 and had their first child together in June of 2011.
In the world of celebrities, where people are married shorter than they date each other, Pink! and Carey Hart have been married an eternity and waited some time to have their first bundle of joy.
Officially eating for two
Pink! Made the announcement to her fans through popular social media site, Instagram with a photo of her and her daughter and a very pregnant belly. Now that she's officially eating for two, will she keep the gender of the baby a surprise?
In 2013 Pink! vocalized the desire to give her daughter Willow a sibling. "My brother is everything to me. So I want her to have family beyond her papa and me. For that reason, I mostly want another one for her to have a lifelong friend."
Big sister Willow
Their daughter Willow is quite the ambitious one, at five years old she is following in her father's footsteps and took home third place in her first BMX race.
Her father, Carey Hart, is a former Motocross racer. If this new baby is anything like its sister and father, Pink! will have her hands full more than she already does.
New beginnings
Babies are new beginnings and across the world fans hope and wish that the new baby will bring joy to the parents and big sister. Fans will be waiting for a healthy delivery and look forward to seeing pictures! Hopefully Pink! will keep on posting social media photos as the little one starts to grow up. #CAREY HART