5 colourful and whimsical things to see or do in Paris this year
See a whimsical fountain, dine in the dark, visit the bird market, head to Point Zero or visit a quaint bookshop that gives writers a place to sleep.
Paris, France is the 'City of Light' and is a major tourist destination [VIDEO] for many reasons. However, there is more to the city than the Eiffel Tower, the eerie Catacombs or the Notre-Dame cathedral.
Here are five quaint, whimsical or fascinating attractions [VIDEO] to see on your holiday in Paris, including a bizarre fountain, a colourful bird market, The Point Zero of Paris, dining in the dark and a bookstore with free accommodation for writers.
1
The Stravinsky Fountain (Fontaine Stravinsky) - Rue Brisemiche, Paris, France
The Stravinsky Fountain is dedicated to Igor Stravinsky and his emotional and often strange music. The colourful sculptures are the work of Jean Tinguely, a sculptor, and Niki de Saint Phalle, a painter. The sculpture has been done in a Dadaist style and features black, machine-like structures. Meanwhile Saint Phalle's painting work is bright and primitive. The whole collection makes for a fountain which is at the same time disorderly and whimsical.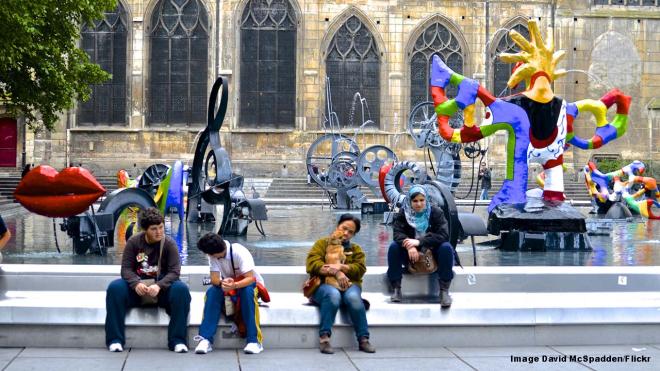 2
Paris Bird Market - Place Louis Lepine, Rue Aubé, Paris, France
While the Paris Flower Market is one of the most popular attractions for visitors, each Sunday it is transformed to sell birds, instead of flowers. Some flowers remain on sale, but you will mainly see cages, stacked on top of each other and containing chirping and singing birds. The market has everything from pet song birds to livestock, like chickens, roosters and ducks.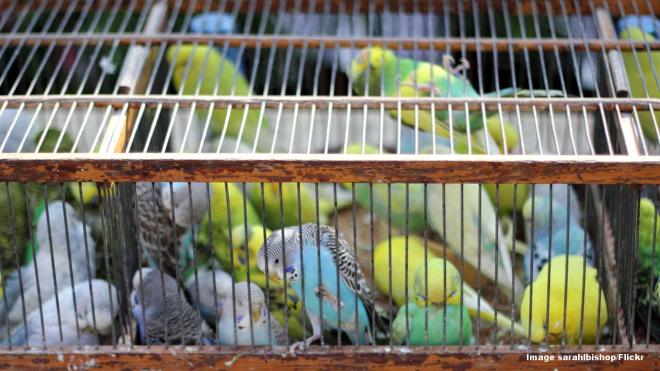 3
Paris Point Zero - Place Jean-Paul II, Paris, France
Point Zero is literally right in the centre of Paris, next to the Notre-Dame Cathedral and in a public square. One of many "kilometre zeroes" in the world, this marker in the pavement is believed to be the centre of the city. Embedded as it is in the pavement, it can be difficult to find, but Paris Point Zero is believed by locals to be a place to have your wishes granted. Some people leave coins, believing the marker to be like a wishing well.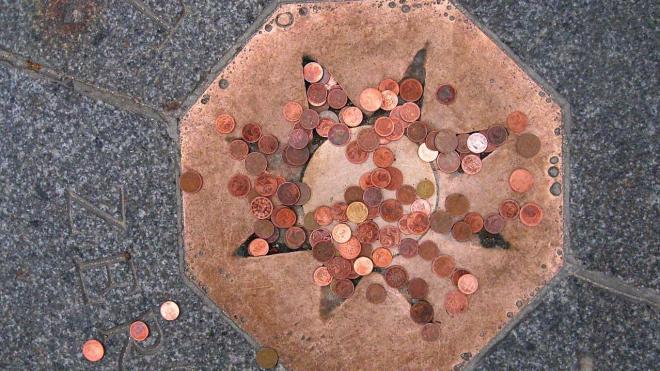 4
Dine in the dark at Dans Le Noir? - 51 Rue Quincampoix, Paris, France
The Paul Guinot Foundation for Blind People co-funded "Dans le Noir?" a restaurant where you eat in total darkness. The staff at the restaurant is all visually impaired and will guide you to your table. While sitting there, you are unaware of how many diners are at your table, or how large the restaurant is, or even what your waiter looks like. The restaurant also offers a surprise menu, which is intended to make patrons guess what they are eating.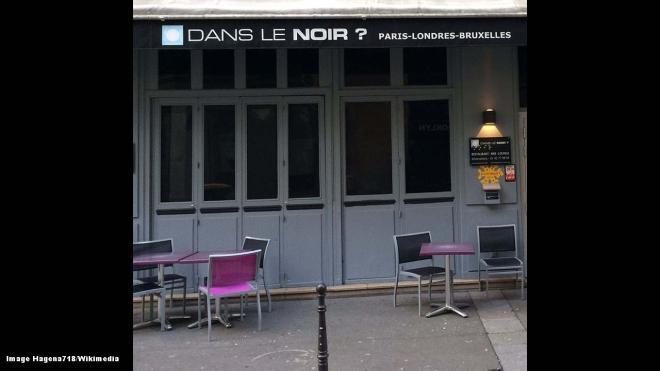 5
Shakespeare and Company - 37 rue de la Bûcherie, Paris, France
Shakespeare and Company is every book lovers' dream come true, but the shop doesn't just sell books. It was opened in 1951 by George Whitman, an eccentric American, who wanted to create a literary hub in the centre of the city. He welcomed any writers who needed somewhere to stay while in Paris. Whitman dubbed the writers "Tumbleweeds" and allowed them to sleep on one of several beds hidden in and among the bookshelves. His daughter, Sylvia, is now keeping up the tradition.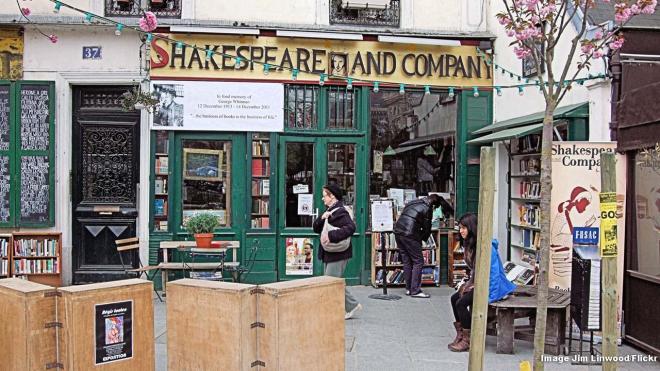 This news article has been verified through:
https://www.atlasobscura.com/places/paris-bird-market
http://blogjam.com/2006/05/15/dans-le-noir-2/
Click to read more
and watch the video
or