Spain is a fascinating country with many great cities, fascinating museums, art galleries, beaches and more.
Spain also has its more unusual side, some of which are natural and others not so much. We explore five such sights you should see in Spain in the New Year. We have a series of cathedral-like archways, perfectly lined up on a beach in Galicia, an artistic hermit wearing a loincloth with his sculpture museum, an unusual bridge, and two unusual, open-air art galleries.
1
La Playa de las Catedrales - Beach of the Cathedrals - Ribadeo, Galicia Spain
Officially Praia de Augas Santas (Beach of the Holy Waters) in Ribadeo in Galicia, but nicknamed the Beach of the Cathedrals, this sandy stretch has a series of unusual geological formations which can only be seen at low tide. Erosion has created a series of archways and sea caves, which by the magic of nature line up perfectly on the beach. Stroll through the archways on the sandy beach, but beware of the arrival of high tide, which completely hides them.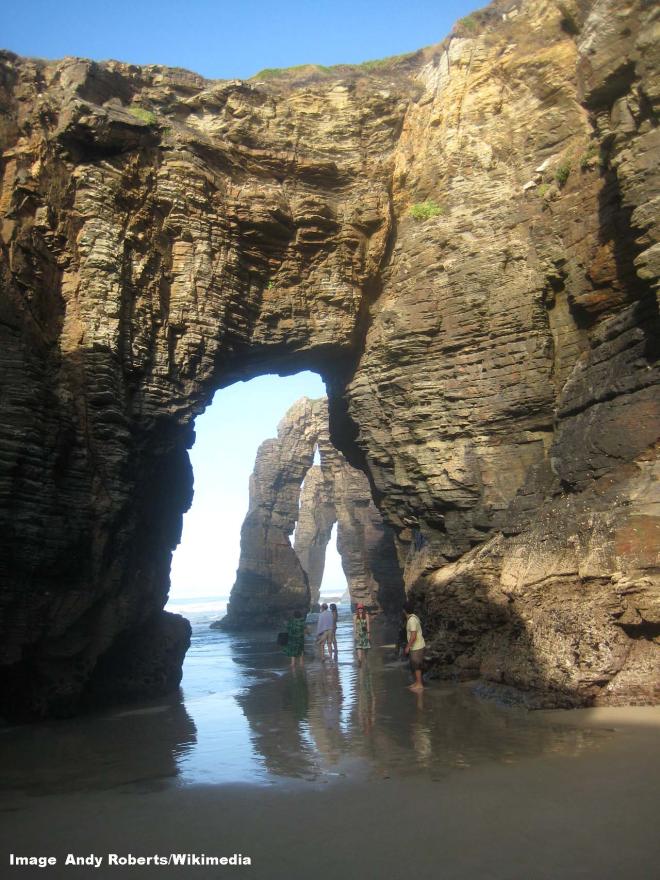 2
Museum of the German - Camelle, A Coruña, Spain
If you have ever wanted to meet a real-life hermit, here's your chance. Manfred Gnädinger is from Germany and lives in Camelle in A Coruña. At some stage in the 1960s, Manfred rented a plot of land, right on the Atlantic Ocean. He built himself a small cabin and planted a vegetable garden, becoming a vegetarian. He then started creating fascinating sculptures on the beach from stone and driftwood. He also gave up on regular clothing and can be seen wearing a loincloth.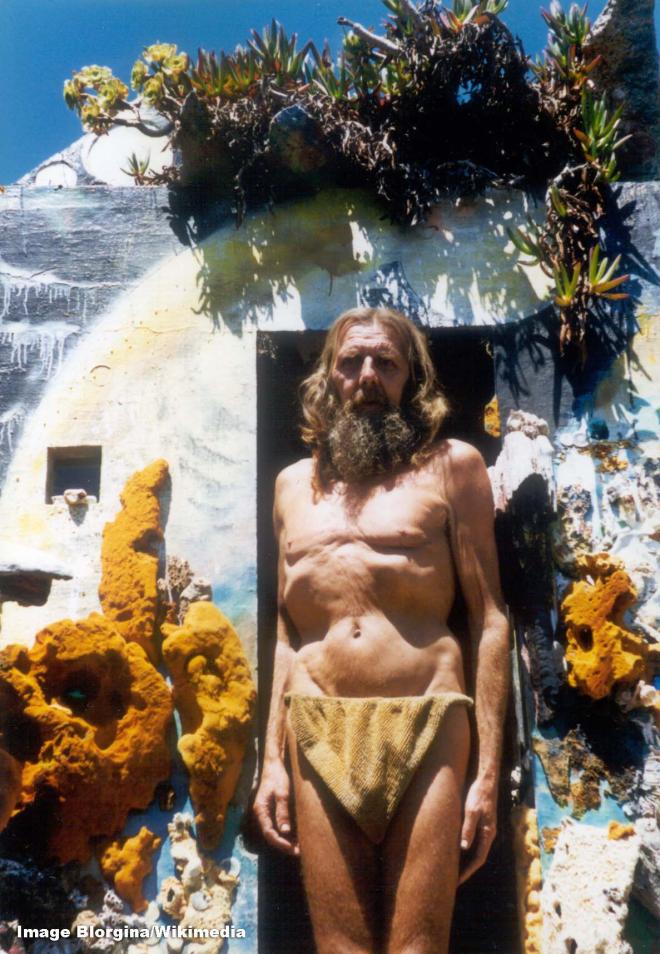 © ALL RIGHTS RESERVED