5 unusual sights to see in Spain next year
Go a little off the beaten track during your Spanish holiday next year and visit these strange attractions.
Spain is a fascinating country with many great cities, fascinating museums, art galleries, beaches and more.
Spain also has its more unusual side, some of which are natural and others not so much [VIDEO]. We explore five such sights you should see in Spain [VIDEO] in the New Year. We have a series of cathedral-like archways, perfectly lined up on a beach in Galicia, an artistic hermit wearing a loincloth with his sculpture museum, an unusual bridge, and two unusual, open-air art galleries.
1
La Playa de las Catedrales - Beach of the Cathedrals - Ribadeo, Galicia Spain
Officially Praia de Augas Santas (Beach of the Holy Waters) in Ribadeo in Galicia, but nicknamed the Beach of the Cathedrals, this sandy stretch has a series of unusual geological formations which can only be seen at low tide. Erosion has created a series of archways and sea caves, which by the magic of nature line up perfectly on the beach. Stroll through the archways on the sandy beach, but beware of the arrival of high tide, which completely hides them.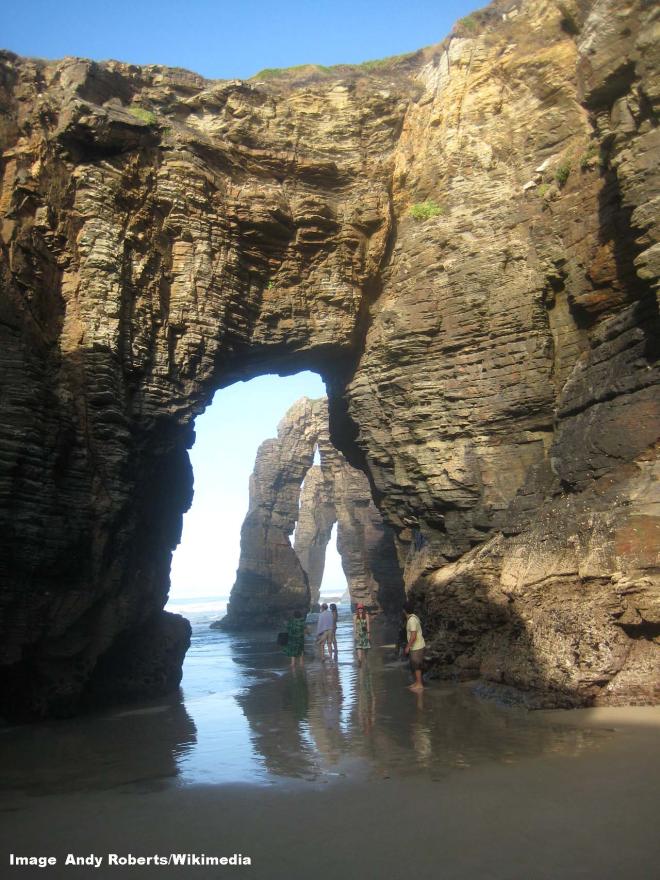 2
Museum of the German - Camelle, A Coruña, Spain
If you have ever wanted to meet a real-life hermit, here's your chance. Manfred Gnädinger is from Germany and lives in Camelle in A Coruña. At some stage in the 1960s, Manfred rented a plot of land, right on the Atlantic Ocean. He built himself a small cabin and planted a vegetable garden, becoming a vegetarian. He then started creating fascinating sculptures on the beach from stone and driftwood. He also gave up on regular clothing and can be seen wearing a loincloth.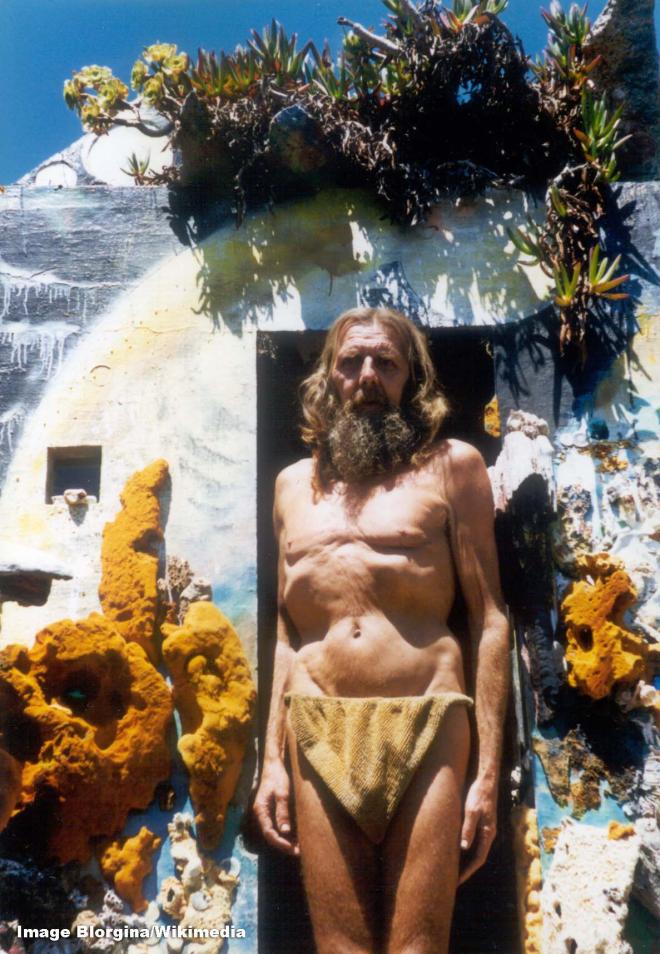 3
Pont del Diable - Devil's Bridge - Martorell, Catalunya, Spain
This fascinating piece of architecture crosses the Llobregat River between Martorell and Castellbisbal and was built in 1283 on the site of a former Roman bridge. The remains of the original bridge can still be seen. While it is difficult to imagine such a design standing strong, apparently the tiny building at the top keeps the whole bridge stable. It was destroyed during the Spanish Civil War, but was rebuilt in 1965 using most of the original stone.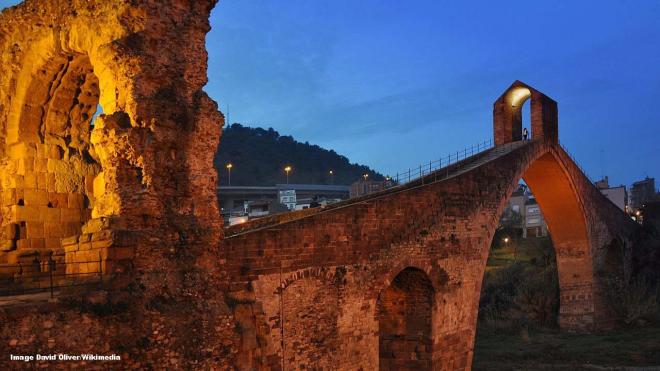 4
The Enchanted Forest of Òrrius - Vilanova de la Roca, Òrrius, Catalunya Spain
The town of Orrius is close to Barcelona and many in the town believe this forest is haunted. It is thought that local artists created the strange rock carvings that can be seen throughout the forest. Some resemble the Easter Island giants, while others look like giant elephants, monsters and goblins. Animal remains have been discovered in the forest, which locals believe were part of a sacrificial ritual among the trees.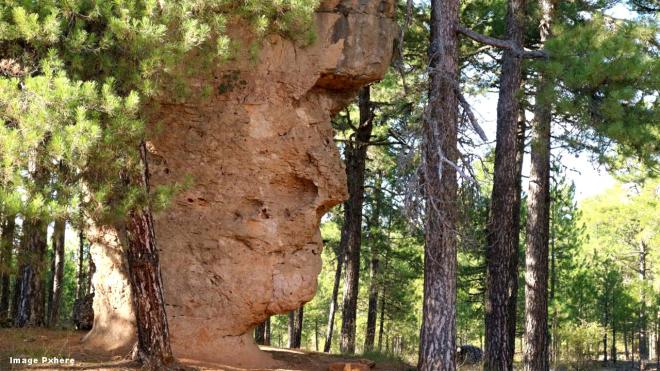 5
El Parque de los Desvelados - Park of the Sleepless - Estella, Navarra, Spain
Keeping with strange art, these massive skull sculptures were created by the Spanish artist Luis García Vidal between 1972 and when he died in 2009. They are located on a form close to the town of Estella. The sculptures consist of wire, plaster and paint. Besides the skulls, scrapped cars can be seen leaning on each other in the park.
This news article has been verified through:
https://www.atlasobscura.com/places/playa-de-las-catedrales
http://www.pizzatravel.com.ua/eng/spain/62/enchanted_forest_orrius
Click to read more
and watch the video
or