5 abandoned islands with incredible histories
There are many abandoned islands in the world. Here are islands in Japan, England, the USA, India and Italy with a little of their history.
1
Gunkanjima Island, Japan
This small island lies off the coast of Nagasaki in Japan and used to be one of the most densely populated places in the world. However, the island has been a ghost town for the last forty years. The Mitsubishi Corporation developed the island in the 1900s, as it was sitting on an amazingly rich coal deposit. Their mining operations were producing 400,000 of coal per year by 1941, but eventually the coal ran out, leaving the island totally deserted.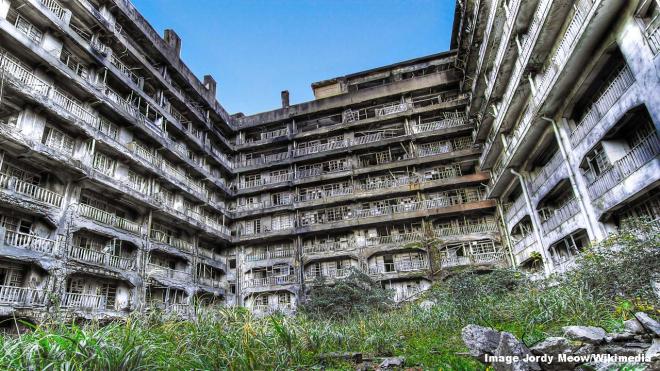 2
Poveglia Plague Island, Venice, Italy
This tiny island lies half a mile from the city of Venice and was originally used as a quarantine station during the plague in the 18th century. Historians believe more than 160,000 plague-infected people lived out the remainder of their days here. Due to the nature of the island, many believe it to be haunted and while paranormal investigators would love to visit the island, it is currently off-limits to visitors.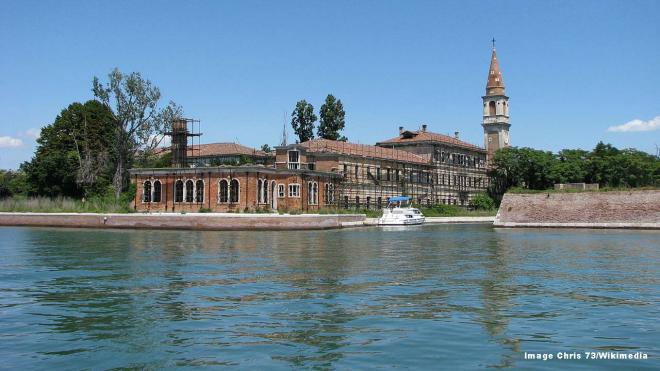 3
No Man's Land Fort, Nettlestone, England
No Man's Land Fort is really an island. It is one of what are termed the "Palmerston's Follies." These were a series of huge forts built during Victorian times to guard against perceived threats of French invasions of England. However, the extensive fortifications were outdated before they were even completed and the French never did invade. The artificial island was eventually developed as a luxury resort, but never took off due to contaminated water in the pool causing Legionnaire's disease.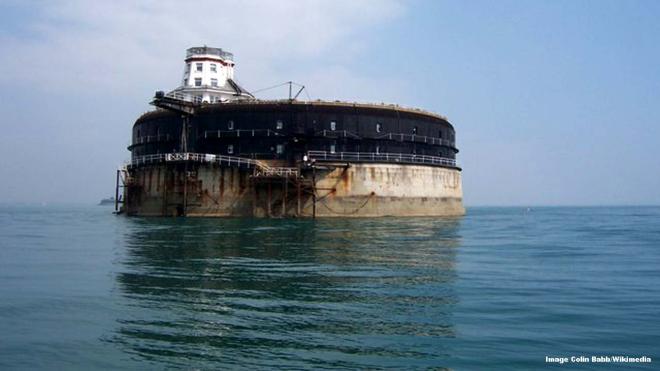 4
Disney's Discovery Island, Bay Lake, Florida, USA
Disney opened a lush, green zoological park on the island, which housed many exotic animals. However, somehow the attraction never worked out and closed in 1999, when Disney moved the animals to the new Animal Kingdom. The buildings are crumbling and gradually being overgrown by greenery and the island is strictly off-limits. However, many intrepid adventurers have journeyed out to the abandoned resort, leading Disney to threaten to ban anyone trespassing from any Disney resort.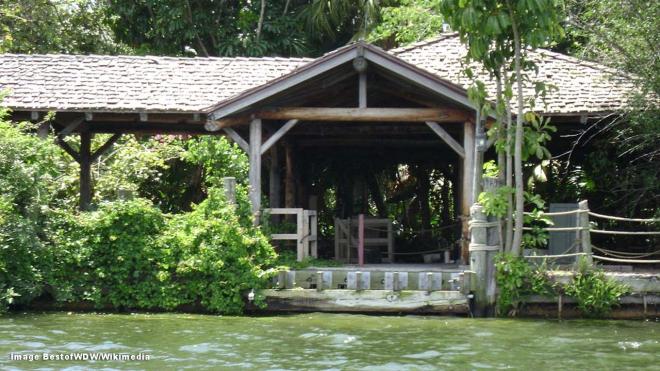 5
Ross Island, South Andaman, India
Ross Island was originally developed by British colonialists as an 18th-century settlement in the Andaman archipelago. It was initially inhabited from 1788 and was controlled by the British up until March 1942 when Japanese troops took control of the Nicobar and Andaman Islands. Remnants of the original structures remain, including a church, houses, a hospital and swimming pool. There are also the remains of Japanese bunkers on the island.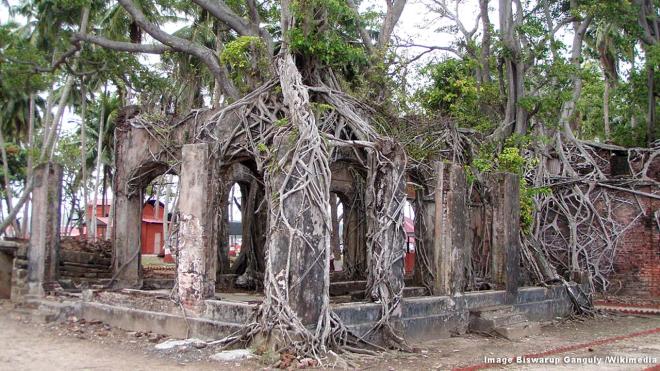 This news article has been verified through:
https://www.tourmyindia.com/states/andaman/ross-island.html
https://www.atlasobscura.com/articles/the-incredible-ruins-of-12-abandoned-islands
Click to read more
and watch the video
or