5 places to visit and celebrate the humble cocoa bean and chocolate
Chocaholics rejoice! There are many places in this world that celebrate and tell the story of the cocoa bean and delicious chocolate.
Chocolate is one of the most popular treats with people around the world [VIDEO]. Cocoa beans were first introduced in Europe around five hundred years ago. The Spanish conquistadors brought the tasty treat to Europe after they pillaged the Aztec and Mayan empires in Central America. Those civilisations had been using cocoa beans to create chocolate confections for more than 3,000 years.
Below are some interesting variations [VIDEO] on how chocolate is celebrated for the delicious treat that it is. It is also no surprise to find museums dedicated to our favourite snack and the production of cocoa beans.
1
Chocolate Museum (Museu de la Xocolata) - Comerç, 36, Barcelona, Spain
The Chocolate Museum was set up by the Barcelona Confectionery Guild and tells the history of chocolate and how the tasty product has been modernised in recent years. As you enter the museum, you are greeted by a huge, white chocolate ape by the name of Snowy. You will also receive a free bar of confectioner's chocolate to munch on as you explore the exhibits. Many sculptures have been made from chocolate, including that in the picture below as well as many of Barcelona's iconic buildings.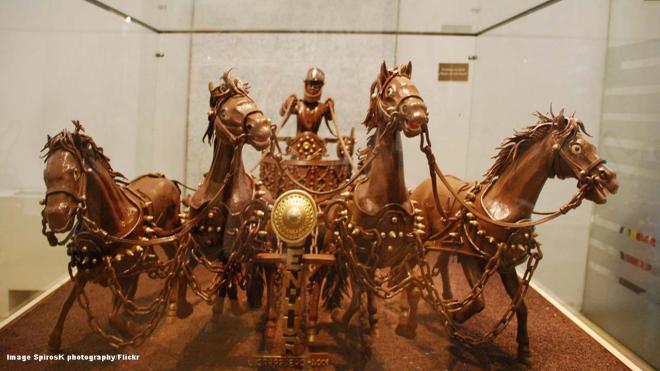 2
Chocolate Museum (Museo del Cioccolat) - Via Capo del Venti, 20, Norma, Italy
This chocolate museum was founded in 1995 and offers an accurate history of chocolate. The museum is located inside the Antica Norba chocolate factory, which began in 1956. Exhibits include ancient Maya tools, information about cocoa plantations and fascinating advertising dating from the 20th century. The original equipment for chocolate production has been recreated in the museum.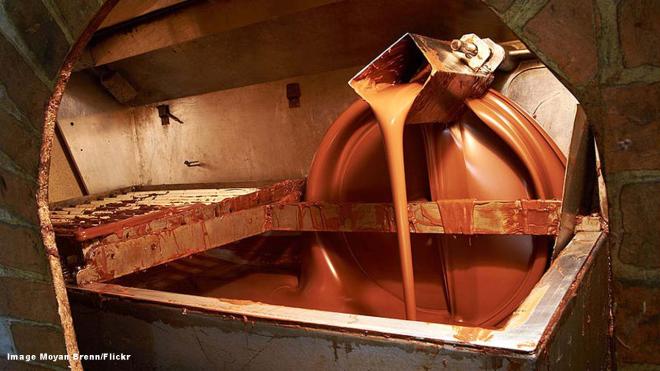 3
Palmer House Hilton - 17 E. Monroe Street, Chicago, Illinois, USA
While chocolate brownies were originally only an American treat, many countries in the world now bake and serve these delicious snacks. We can sincerely thank the 145-year-old Palmer House Hilton Hotel in Chicago, Illinois for inventing the brownie. The hotel has a beautiful lobby, with a decorated ceiling, but it was the kitchen that did the famous deed. The hotel still serves the original recipe, dubbed "Bertha's Famous Brownie" and it's named for Palmer's wife who first cooked them.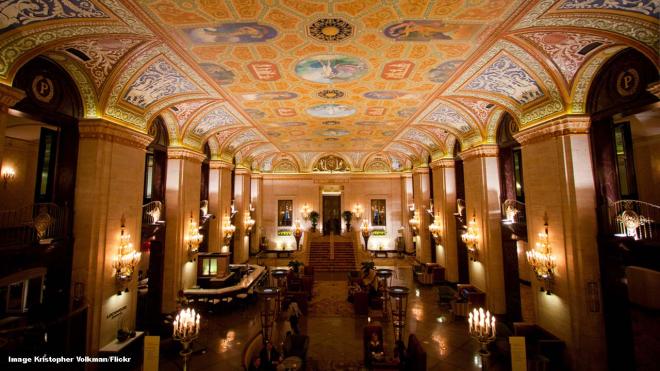 4
Cacao Prieto - 220 Conover Street, Brooklyn, New York, USA
If you are looking for chocolate products that are 100 percent organic, go no further than Cacao Prieto in Brooklyn, New York. The business is run by the Prieto family, which has farmed cocoa beans and sugar cane on their plantation in Dominican Republic for over a century. Their factory offers the chance to watch as the cocoa beans become chocolate and chocolate liquors and, of course, taste the finished products. Cheers!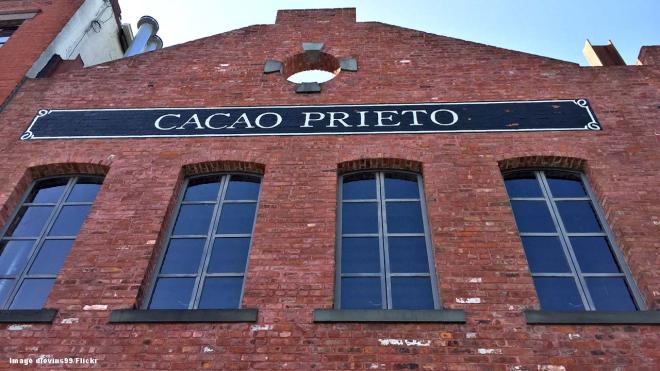 5
Mayan Monkey Mijas Chocolate Factory - Plaza Virgen de la Peña, 15, Mijas, Málaga
When visiting the quaint white village of Mijas Pueblo, make sure you stop over at the Mayan Monkey Chocolate Factory. Here you can watch as chocolate products are made from scratch and enjoy tasty free samples. The name of the factory was inspired by the Mayans who first invented a chocolate drink.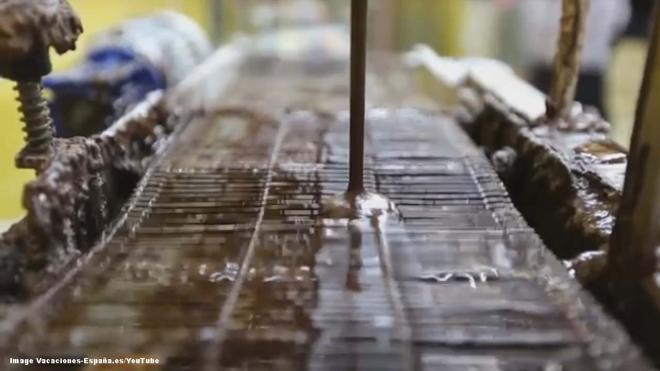 This news article has been verified through:
http://www.museuxocolata.cat/?lang=en
https://www.foodupitaly.com/antica-norba/?lang=en
Click to read more
and watch the video
or