Chocolate is one of the most popular treats with people around the world. Cocoa beans were first introduced in Europe around five hundred years ago. The Spanish conquistadors brought the tasty treat to Europe after they pillaged the Aztec and Mayan empires in Central America. Those civilisations had been using cocoa beans to create chocolate confections for more than 3,000 years.
Below are some interesting variations on how chocolate is celebrated for the delicious treat that it is. It is also no surprise to find museums dedicated to our favourite snack and the production of cocoa beans.
1
Chocolate Museum (Museu de la Xocolata) - Comerç, 36, Barcelona, Spain
The Chocolate Museum was set up by the Barcelona Confectionery Guild and tells the history of chocolate and how the tasty product has been modernised in recent years. As you enter the museum, you are greeted by a huge, white chocolate ape by the name of Snowy. You will also receive a free bar of confectioner's chocolate to munch on as you explore the exhibits. Many sculptures have been made from chocolate, including that in the picture below as well as many of Barcelona's iconic buildings.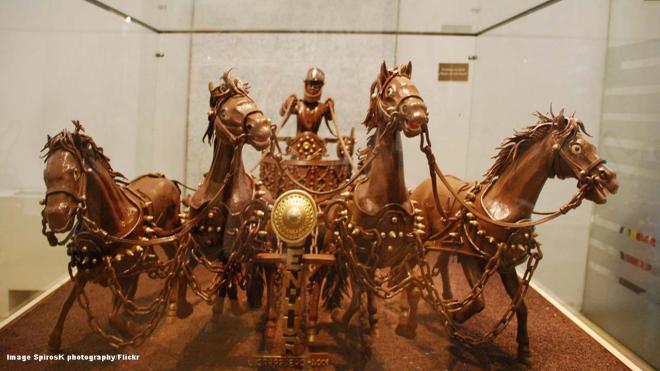 2
Chocolate Museum (Museo del Cioccolat) - Via Capo del Venti, 20, Norma, Italy
This chocolate museum was founded in 1995 and offers an accurate history of chocolate. The museum is located inside the Antica Norba chocolate factory, which began in 1956. Exhibits include ancient Maya tools, information about cocoa plantations and fascinating advertising dating from the 20th century. The original equipment for chocolate production has been recreated in the museum.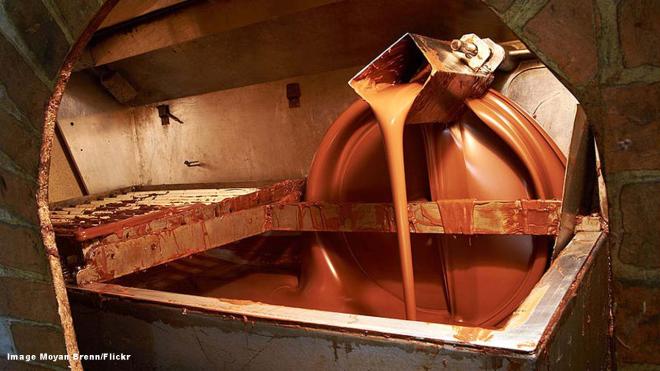 © ALL RIGHTS RESERVED