5 tasty treats to enjoy in Vienna, Austria
There are no bones about it, the Viennese know how to make delicious dishes, desserts and treats. Here is a selection to make your mouth water.
First a warning: Ensure you have a full tummy before reading about and seeing photos of some of Vienna's delicious dishes and desserts! Many of the recipes have been adapted and cooked elsewhere in the world [VIDEO], but there is nothing better than enjoying them in the beautiful city of Vienna, Austria itself.
Why you MUST NOT MISS dining at Figlmueller when in #Vienna, #Austria.https://t.co/mpP7XF3QpK#travel #traveltips pic.twitter.com/XJsGJjPO96

— WheelsOnOurFeet (@WheelsOnOurFeet) August 13, 2016
The first dish is the iconic Wiener Schnitzel, known worldwide [VIDEO] and often served with the second option, which is Austria's version of potato salad.
For dessert, we have a mouthwatering selection of apple strudel, Viennese pancakes, and tasty turnovers. "Guten Appetit!"
1
Wiener Schnitzel (Viennese Cutlet)
Thin slices of veal are pounded lightly to make them tender and then lightly salted. The meat is then dipped first in flour, then in beaten eggs and finally in breadcrumbs. They are fried, turning regularly, in butter or lard until golden brown and crispy. Wiener Schnitzels are traditionally served with lettuce, cucumber salad or the traditional version of potato salad. In these modern times, schnitzels are often made from pork or chicken and served with chips.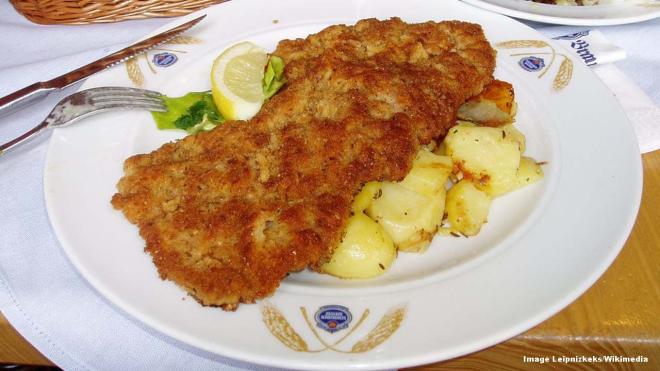 2
Erdäpfelsalat (Potato Salad)
Often served with Wiener schnitzel, Erdäpfelsalat is Vienna's version of the popular potato salad. Chefs recommend first placing the unpeeled potatoes in the fridge to let the starch convert to sugar, for a creamier, sweet texture. The potatoes are then peeled and cubed, then boiled or steamed. Instead of the mayonnaise used in most countries, the Viennese top their version with a tasty chicken broth.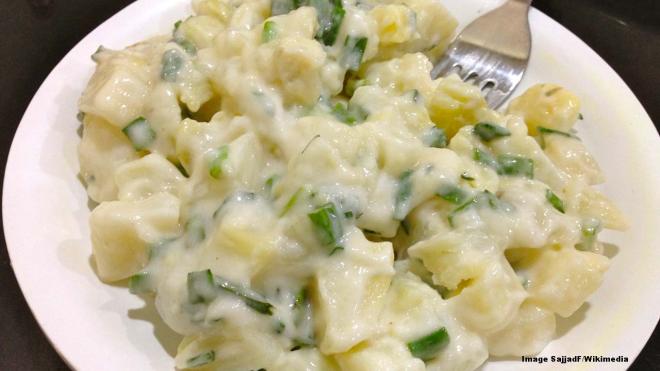 3
Apfelstrudel (Apple Strudel)
Forget boring old apple pie. The Viennese do it way better! They use a thin strudel pastry and fill it with chopped apples, rum-soaked raisins, chopped walnuts, cinnamon sugar and toasted breadcrumbs. This is then baked in the oven until golden brown. Just before serving, the strudel is sprinkled with confectioner's sugar and is served with custard, ice cream or whipped cream.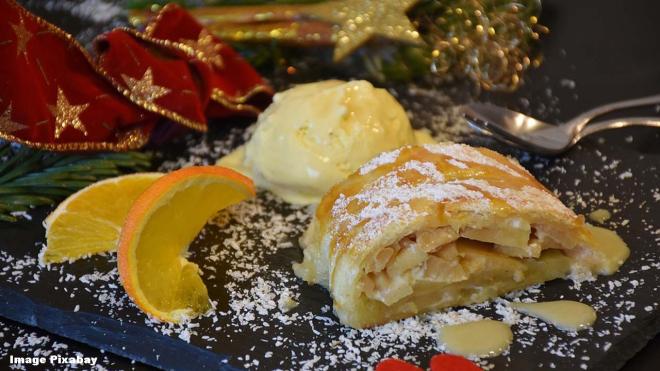 4
Powidltascherl (plum jam turnovers)
England knows all about jam turnovers, but Vienna does its own special thing with this tasty dessert. The dough takes some time to prepare and is made from milk, flour, egg yolks and butter. The turnover shapes are then cut, dolloped with plum jam and then spread with a mixture of nuts, breadcrumbs, vanilla and sugar. They are then folded over into the final turnovers and baked until golden brown. Before serving, a sprinkling of confectioner's sugar adds the final effect.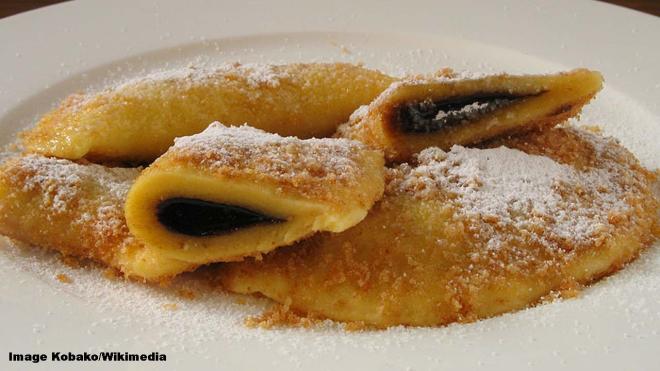 5
Palatshinken (Austrian pancakes)
Palatschinken are Vienna's version of pancakes, which are first cooked in the pan and tossed until golden brown. The pancakes are liberally spread with marmalade or apricot jam and then tightly rolled. Before serving, the palatschinken are given a dusting of confectioner's sugar for sweetness and effect and then served with whipped cream.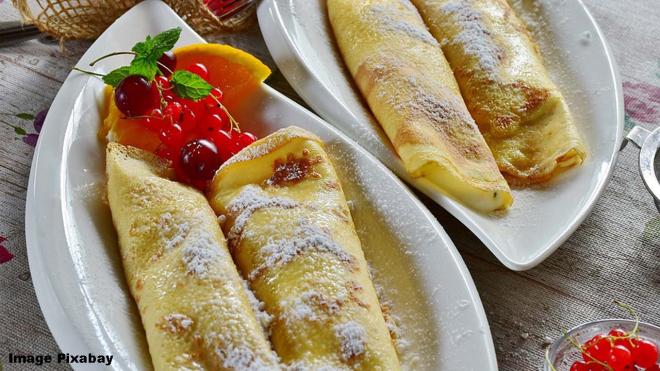 This news article has been verified through:
https://www.thespruceeats.com/wiener-schnitzel-recipe-1447089
http://www.lilvienna.com/original-viennese-apple-strudel/
Click to read more
and watch the video
or