5 cool and unusual things to do in Copenhagen, Denmark
See elephants adorned with swastikas, plaster noses, an art-filled boutique hotel, a hidden cafe and a gold world clock.
Copenhagen in Denmark is a fascinating city with a mixture of old and modern buildings and many attractions to visit, some of an unusual nature [VIDEO].
Among the unique and unusual attractions [VIDEO] are elephant statues adorned with swastikas, a collection of plaster noses, a unique boutique hotel with artist-rendered rooms, an unusual, hidden cafe and a beautiful and accurate world clock, all housed in the city of Copenhagen.
1
Elephant Gate - Near Ny Carlsberg Vej 140, Copenhagen, Denmark
The famous Elephant gate at the Carlsberg Brewery has four life-size elephants standing tall, with giant swastikas on their sides. This might sound controversial, but when they were sculpted in 1882, the swastika meant something other than Nazis. The word comes from the Sanskrit word which means "lucky or auspicious object." It was the official trademark of NY Carlsberg until the 1930's when it became a tad less than auspicious.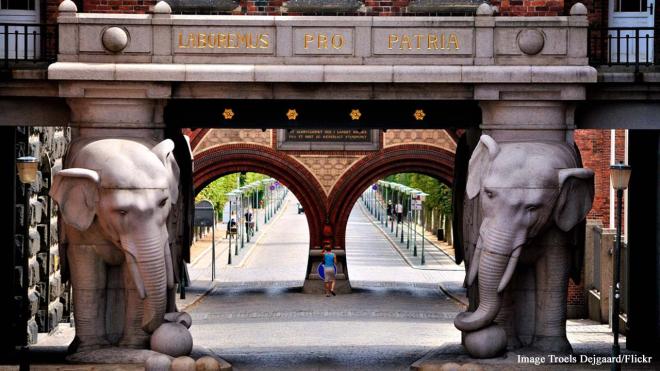 2
Nasothek Nose Collection - 7 Dantes Plads, Copenhagen, Denmark
Thinking of getting your nose "done?" Get some ideas at this strange collection of 100 plaster noses, hidden away in the Glyptotek Art Museum in Copenhagen. The museum houses many pieces of Roman and Greek sculpture and breakages have happened over the years. In the 19th century, conservators would often apply a facsimile of the broken element, in this case, a nose. Usually, the broken pieces were kept and put on display.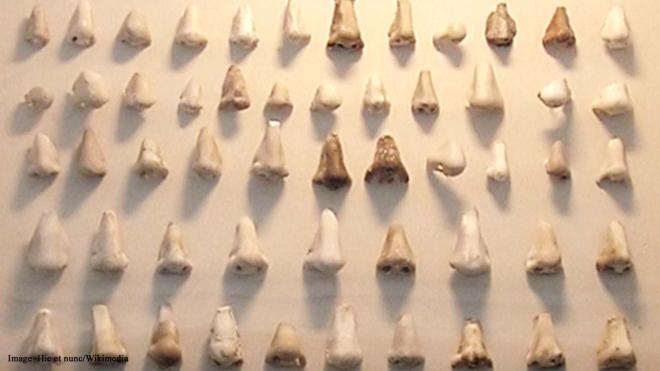 3
Fox Hotel - Jarmers Plads, 3, Copenhagen, Denmark
Every room in this boutique hotel is different and is a masterpiece in itself, with unique creations by world artists. Styles range from hip-hop graffiti to urban street art, minimalist line art, manga-inspired paintings and retro art.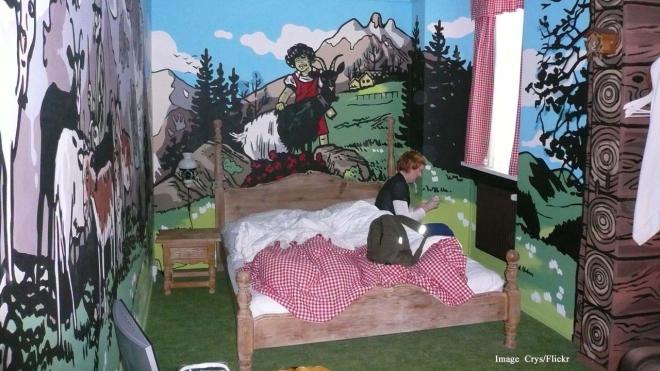 4
Kulturtårnet - Knippelsbro, Copenhagen, Denmark
This little-known café is hidden on the Christianshavn side of the Knippelsbro Bridge. The unassuming, teal-tinted tower contains a café, which overlooks the harbour. The river tower has been standing there for 80 years, but the café is reasonably new. After walking up a staircase, you find two dining rooms with a peaceful and fun atmosphere.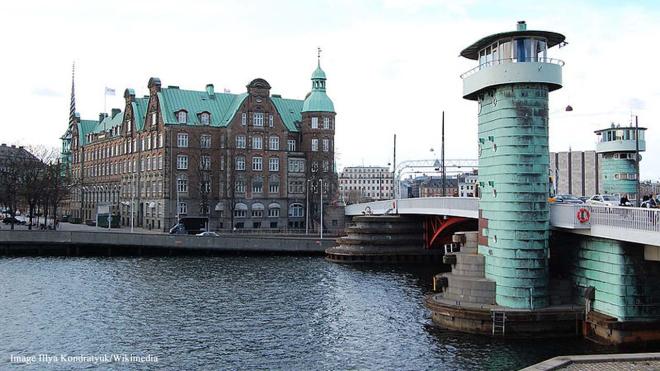 5
Jens Olsen's World Clock - Rådhuspladsen, 1, Copenhagen, Denmark
The world clock is located at Copenhagen's City Hall and is geared to calculate global dates and times, as well as planetary positions, with extreme precision. As long as someone winds it up each week, the information displayed will be correct for the next 2,500 years. The world clock is coated in solid gold.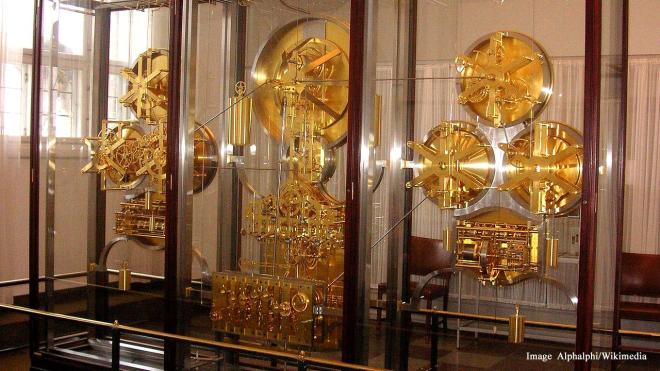 This news article has been verified through:
http://kulturtaarnet.dk/english/
https://www.atlasobscura.com/places/fox-hotel-in-copenhagen
Click to read more
and watch the video
or