5 bits of odd news that will make you shake your head
Among the stories, a man tows a boat with a mobility scooter, unusual Brussels sprouts, a man wakes at his funeral and a woman gets into a fight.
Sometimes the news can make you shake your head in wonder [VIDEO], shock you to the core, or just plain make you wonder what is wrong with this world.
Among this week's odd news are unusual-flavoured Brussels sprouts, a man that was caught towing his boat with a mobility scooter, a man who rose from the dead [VIDEO] at his own funeral, a woman who attacked a McDonald's manager over tomato sauce and another woman who was found on a plane with her head stuck out of the window.
1
Iceland is selling Marmite-flavoured Brussels sprouts
This story comes courtesy of Lad Bible. Just in time for Christmas, Iceland has introduced an unusual food pairing. Brussels sprouts with a Marmite butter sauce. It is reportedly part of the supermarket chain's campaign to "Save our Sprouts." While Brussels sprouts have been a traditional Christmas treat in the past, it turns out around 33 percent of Brits haven't eaten them for three years and another 18 percent said they have never bought sprouts in their lives.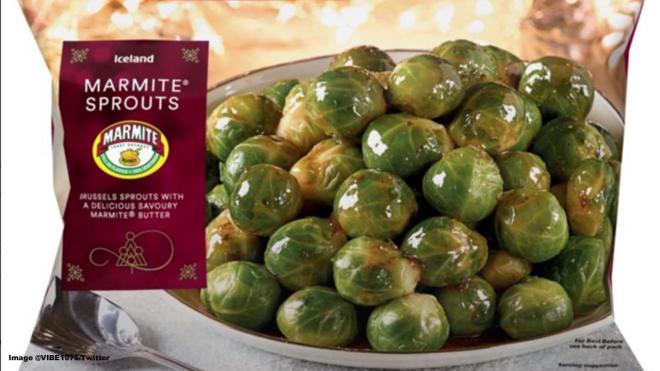 2
Man charged for towing motorboat with a mobility scooter
A 35-year-old NSW man is facing charges for towing a motorboat with a mobility scooter on a busy Australian highway. Police had responded after bemused witnesses had got in touch with them. He received a Future Court Attendance Notice on Tuesday for using an unregistered vehicle trailer and vehicle on the road and for driving while disqualified. He is heading to court on 9 January, probably not on a mobility scooter.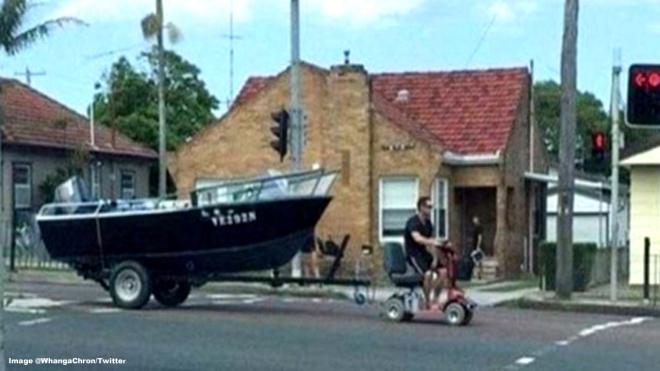 3
'Dead' Indian man wakes up just before his funeral
It seems they don't perform autopsies in India, which is a good thing in this case. A 95-year-old Indian man woke up at his own funeral this week. He had passed out on Saturday and failed to regain consciousness. When the family doctor arrived, he declared the man dead. While they were preparing their loved one for his funeral, he suddenly came around, telling the family he had suffered chest pains. Yahoo 7 News reports that they had a celebratory party instead.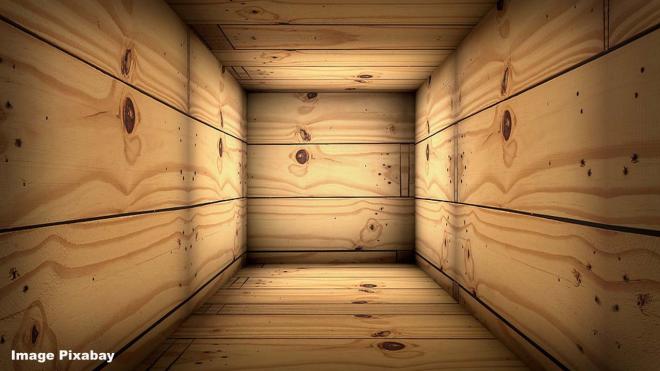 4
Woman attacks McDonald's worker over tomato sauce
Police in Santa Ana, California are searching for a woman who was caught on CCTV footage kicking, choking and punching a McDonald's manager, apparently in a row over tomato sauce. Her attack came after she was told she shouldn't be in an employee-only area. Police shared the footage showing the woman slamming the outlet's manager up against a drinks machine. Meanwhile, another customer waited at the take-out window while employees rushed to help their boss.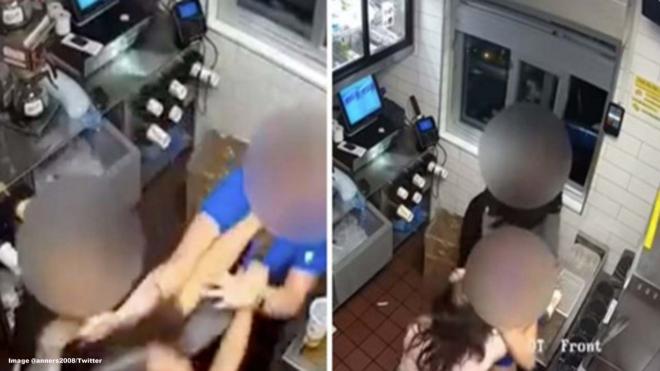 5
Flight attendant finds passenger with head through a window
A hearing has been held about a woman dying on a Southwest Airlines plane in April. There had been a loud bang and the cabin was full of smoke. As flight attendants went to check that passengers could get oxygen, one found a woman, still strapped in her seat belt, but with her head and arm hanging out of a broken window. Two male passengers helped to pull her back into the cabin, but Jennifer Riordan could not be revived. The loud bang was caused by engine failure but everyone else survived.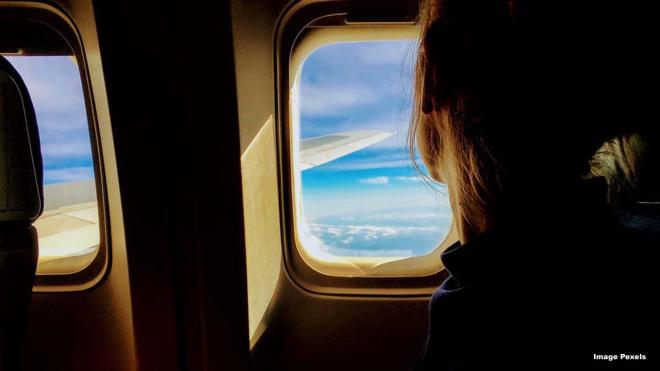 This news article has been verified through:
https://au.news.yahoo.com/dead-man-wakes-just-funeral-202207441.html
http://www.ladbible.com/news/food-iceland-are-flogging-marmite-brussels-sprouts-for-christmas-20181113
Click to read more
and watch the video
or