The tale: reds and the victory that turned into defeat
Bournemouth turns over Liverpool as the weak defense failed again making the championship more distant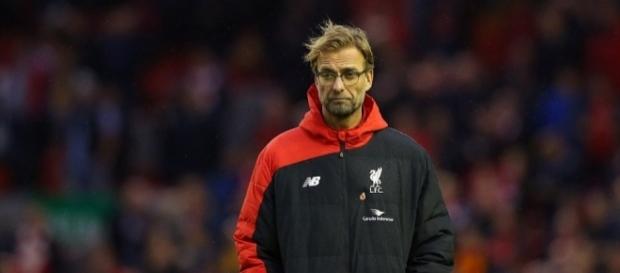 They started strong. They started confidently. In the 19 minutes of the second half, the score showed 3x1 for the Reds. A scenario that seemed to be the necessary victory and would keep them in the Blues' tail. But that was not quite what happened. #Liverpool suffered the opponents' first goal from Wilson's by penalty, after Milner knocked out Fraser in the area. The damage had been done. Bournemouth, with the support of the fans and playing at home, set off the weak defense of the Reds that swung in the emotional and the technique. Firmino, one of the good revelations, clearly was not in his best mood, however, Klopp preferred to leave him on the field and take off Mané, which did not seem like a good choice.
The team also did not count on the presence of Philipe Coutinho because he is injured and his absence was felt.They suffered the upset in 28 minutes of play, 4 goals only in the second half, unbelievable. 4x1 for home owners, who have not beaten the visitor since 1927. Fasting has come to an end as well as, perhaps, PL's victory for the Reds.
Championship running through the hands
It's early to talk about it, there is still a lot of championship ahead and Liverpool has been showing good #Football and the ability to be champions. With new young players and new air, they can ignite. But on the other hand, it is also a fickle team that loses many goals and suffers many goals. It is not the first time that his fans see a 'won game', become a defeat. There's still water to roll and the dice are on the table.
But Klopp, along with his boys and the club will have to revise concepts and system, otherwise, the club will face another championship run through the hands like season 2013/2014.
Open avenue defense
Whatever the attack shows of power and strength, the defense 'is open'. As the Brazilian term says: 'it seems an open avenue'. This is the left side of Liverpool, for example, and today was not different. Blackout after the first goal or too much confidence. In their eagerness to win, they forget to defend. The goalkeeper, Loris Karius, who failed on a goal, saved others. Meanwhile, the midfielder seemed to be lost in the second half. Not neglecting the talent of the opponent but, the game today revealed the weakness of Liverpool that comes from other seasons. Besides this Klopp now have to face another challenge: Managing the disappointment of a defeat that was a victory. The game was a spectacle in terms of football but a disaster for the Reds that falls to third place and sees Chelsea take it alone and away. #premierleague