Golden Globe Awards 2018, the biggest moments of the glorious ceremony
Winners of the night, red carpet and all the details of the 75th Golden Globe Awards.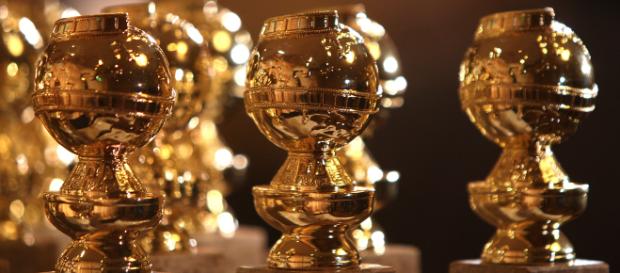 Last Sunday night, the 75th Golden Globe Awards took place in California. In a night full of glamour, shining women and men, stunning appearances on the red carpet and of course many winners, the glorious ceremony was the trending topic in social media and fashion blogs during the whole night of its transmission. The host of the night was actor Seth Meyers.
Who were the main winners of the night?
Firstly, this year we could say it didn't have so much suprises in awards as previous years. The main surprise was the movie Three Billboards Outside Ebbing, Missouri which dominated and swept four trophies. Specifically, the movie won awards in the categories of Best Motion Picture-Drama, Best Performance by an Actress in a Motion Picture-Drama for the lead actress Frances McDormand, Best Performance by an Actor in a Supporting Role in any Motion Picture for the performance of Sam Rockwell and finally Best Screenplay-Motion Picture with winner Martin McDonagh.
Films like Lady Bird and The Shape of Water also won big awards and from the other side, shows Big Little Lies, The Handmaid`s Tale, The Marvelous Mrs Maisel did well in the TV categories. Actors like James Franco, #Nicole Kidman, Allison Janney, and many others, also won a trophy.
Which was the most memorable moment of the night?
The highlight of the ceremony was undeniably the honorary award for the popular tv hostess Oprah Winfrey, who spoke out on the industry`s issues with misogyny, sexual abuse and the ongoing lack of diversity in Hollywood`s corridors of power. Oprah was honoured with the `Cecil B. DeMille Award`.
Who were the ladies that impressed with their appearance on the red carpet?
Golden Globes are always a fashion affair as we know. As each year there are some ladies that ``turn heads on Golden Globe`s red carpet`` with their glamorous appearance.
This year the dress code of the Golden Globes was the black colour due to the initiative of some of the most powerful Hollywood women 'Times Up', an action plan that takes aim at sexual harassment. Ladies in black who impressed with their outfits on the red carpet, were Nicole Kidman who won a trophy for her performance as an actress in a limited series of the famous tv show Big Little Lies and of course Angelina Jolie with her total-black and too chic outfit as it was praised in many fashion blogs during the night. Other famous ladies wearing black were Viola Davis, Kate Hudson, Kendal Jenner, Meryl Streep and many others. #Golden Globe Awards