'Modern Family' - talent expressed via a wonderful voice
'Modern Family' star, actress Sarah Hyland, surprises everyone with her beautiful voice during performance with the band Boyce Avenue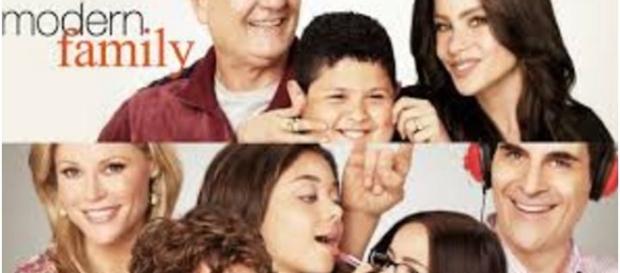 Recently, the North American band Boyce Avenue, recorded two new videos with a more than special guest: Sarah Hyland. "Modern Family" tv show star, recorded with the band versions of two hit songs: "Closer - the chainsmokers FT Halsey" and "Do not want to know - Maroon 5."
The actress surprised everyone with her beautiful voice and resourcefulness when singing. Although her fans already knew about her past with musical theater, this was the first time she appeared singing with a pop / rock band and left nothing to be desired. In both versions, the 25-year-old star shows talent and personality in her voice. It was also noticed that there was good chemistry between her and the musicians.
Both videos were shot in a studio in Los Angeles, USA, and newly released on youtube channel.
The question now arises: Will Sarah take this musical side forward? The fans vibrate and hope so! Meanwhile, the actress has been entertaining the world with her very good performances such as Haley Dunphy in "Modern Family", a tv show that won several awards and is in its eighth season.
Life in art
Daughter of parents actors and born in New York, Sarah began her race to fame at six years of age. After many works on stage, tv and cinema, she moved to Los Angeles in 2009 already to debut "Modern Family.". The actress is also known for her roles in the films "Scary Movie 5"" (2013) and "Vampire Academy" (2014). We do not know about her future career, but we do know that this talented artist has much more to show.
The youtube videos of her versions already surpassed ten million viewers.
Voie of success
Boyce Avenue is a pop / rock band that was born in Sarasota, Florida, USA, formed by three brothers Alejandro, Daniel and Fabian Manzano, in the year 2004. Their cover versions became famous on the youtube channel and many other social media outlets, attracting millions of fans and making the talented musicians a worldwide success. Next December they will be touring in Australia with "Be Somebody World Tour," named after their new hit "Be Somebody". #BoyceAvenue #SarahHyland #Music