Week 1: Empire, Gotham,This is Us and more TV Ratings, Promos and Spoiler 19-22 Sept
How did our favourite TV series start rating-wise? What will happen next? Have a look at the promos and tv ratings.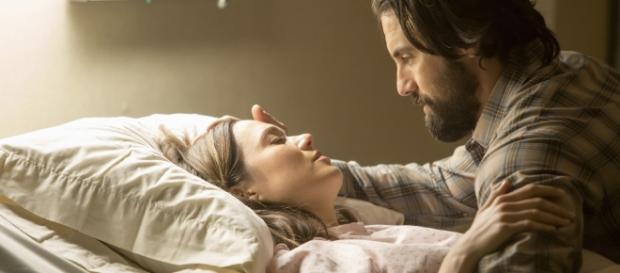 The first week of this Fall season is almost over. Lots of returning shows started, plenty of new TV #Series premiered on NBC, CBS and all the other networks. As we are approaching to the weekend, we can start to discuss all the TV ratings and have a look at the most interesting previews for next week.
This is Us and The Good Place started strong
NBC had two strong debuts: Kristen Bell's The Good Place premiered with a positive 2.3 in 18/49 and 8.04 millions of viewers after Monday's installment of The Voice. Milo Ventimiglia's family drama This is Us premiered with a strong 2.8 in 18/49 and 10.08 millions. Both the TV shows obtained critical acclaim, NBC must be thrilled.
People loved the twist at the end of This is Us pilot: they are all part of the same family, in different timelines. The Good Place is this hilarious comedy where Eleanor is are in heaven but she doesn't belong and she is trying to be a good person. But someone knows her secret. Have a look at This is Us 1x02 promo, and The Good Place 1x03 preview: 
Bull, Kevin can Wait had positive starts
CBS must be pleased as well. Its rookie shows started in a positive way: Bull began its run with a 2.2 in 18/49 and 15.56 millions, Kevin can Wait retained its big lead in and started with 2.6  and 11 millions, Gotham and Lucifer don't impress and return with low results. Gotham and Lucifer premiered with a 1.3 and 4.36 millions. Marvel's Agents of SHIELD started with a 1.1 and 3.44 millions in its new slot.Scream Queens debuted with a 1.0 in 18/49 and 2.07 millions.
Lucifer's Tricia Helfer new role was incredible. She is God Ex wife and she nailed it. Have a look at Lucifer 1x02 promo:
On the contrary The Big Bang Theory (3.8), NCIS (2.2), NCIS NO (1.5) returned with bigger numbers, but still not in par with last season's results. Scream Queens changed setting but it still has the same gritty vibe. The setting now is an hospital. Have a look at Screem Queens 1x02 promo:
Empire rocked Wednesday night
Empire returned with big results: 12.87 millions people and a 4.2 in 18/49 watched the season 3 premiere. Rhonda is dead, and the family is not in a good place. The show is still the top-rated TV series on air. Just have a look at Empire 1x02 promo:
Designated Survivor started with a 2.2 and  10.04 millions, ABC comedies didn't disappoint. Lethal Weapon begins its run with a 2.2 and 7.93 millions. Blindspot settled in its regular slot with a 1.3,  Speechless started its run with a 2.0 in 18/49 and 7.38 millions.  Have a look at Designated Survivor 1x02 promo: 
This is it: my analysis on these first three days of the first TV week is over. We still have thursday, friday and sunday! Don't miss my follow up article that will deal with spoiler, TV ratings and promos of How To Get Away with Murder, Grey's Anatomy, Once Upon A Time and many more TV shows which are returning this week. #TVratings #Television