Most beautiful Japanese models and actresses
Miyako Miyazaki is an incredible Japanese actress and fashion model of the year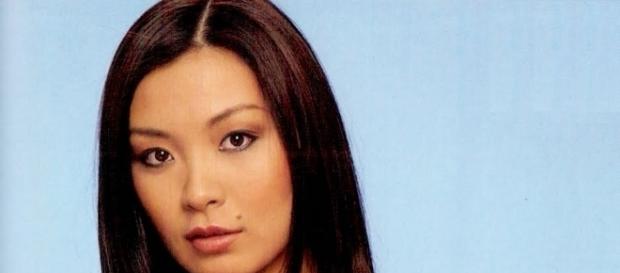 Japan is one of the major nations in the world. It is not only famous for its well-versed tech brands, but also is a home to excellent fashion models and actresses. In the recent years, the fashion industry of Japan has brought great revolutions in our lives. In no time we get inspired by the beauty of Japanese girls. Vogue and Forbes talk much about these talented, hard working, and hot females. Here we are going to name a few of them.
Miyako Miyazaki
Miyako Miyazaki is a bold and beautiful fashion model, beauty pageant, and actress of Japan. At her 15, she won the title of Miss Universe. Born in Kumamoto, in February 1978, Miyazaki stands at 5'7".
She has represented her country in a lot of beauty contests. Miyako is incredibly stylish and skilled. Celine signed her for the upcoming ad campaigns. Miyazaki has traveled to Paris, New York, London, and other parts of the world for some high profile fashion shows. Global Beauties has given her the title of Sexiest Woman Alive. This gorgeous girl has done commercials for Renault, Nina Ricci, and Mikimoto.
Rosa Kato
Rosa Kato, born in June 1985, is one of the most successful actresses and commercials models of the year. In the initial phase of her career, Kato worked in Italian Conversation, a television show of NHK. Later on, she signed the contracts with top brands. She has been the cover girl of Zexy. Her top films and dramas are Tokyo Tower, Kindaichi Shonen no Jikenbo, Dance Drill, Jotei, Oh! My Girl!, and Change.
Rose once told in an interview that her family had moved to Italy when she was five years old. Thus, she can fluently speak Italian, Japanese, and English. In June 2011, she tied the knot wit footballer Daisuke Matsui. The very next day of her marriage, she made an announcement that she is four-month pregnant.
Masami Nagasawa
Masami Nagasawa needs no introduction. She is a beautiful, hot, and incredibly talented Japanese actress and former fashion model. Born in June 1987, in Shizuoka, Nagasawa rose to the limelight with her powerful performance in Gunjo, a movie that was based on a novel of the same name. Later on, Masami worked on a couple of projects of 20th Century Fox. She and Odagiri Joe worked together in TBS's Boku no Imoto. In October 2009, her movie Magare! Spoon was released, and it did very good business. Her notable projects are Crossfire, Nagori Yuki, Yomigaeri, Robokon, Godzilla: Final Wars, and Touch. #Celebrities