A new character fears The Walking Dead
Cynthia Rose Hall has joined the cast of The Walking Dead spinoff set to premiere in August.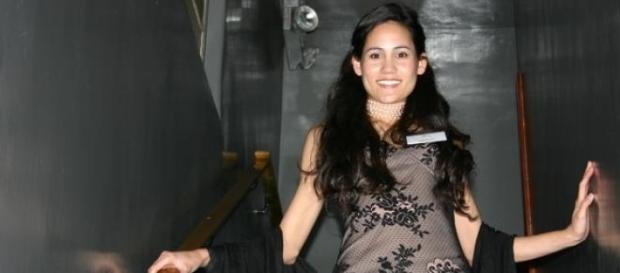 In one month AMC will launch its most anticipated TV show of the summer, Fear The Walking Dead, which will be the spinoff to the channel's highly successful TV series, The Walking Dead. Although the premiere of the spinoff is close, new tidbits and rumours about the plot and the actors are still getting out with each passing day. The show has reportedly casted Kim Dickens, who recently starred in Blue Bloods, Agents of SHIELD, Sons of Anarchy and Sam and Cat.
It's quite surprising how little we know about AMC's newest zombie show, especially considering that we live in this golden age of Twitter and Facebook. The credit goes to the executive producers, Greg Nicotero, Gale Ann Hurd and David Alpert, who are doing a great job at keeping everything secret.
Two teaser trailers got out in the past weeks showing only what fans of the original show and the comics already knew: the spinoff takes place in the city of Los Angeles during the start of the zombie outbreak that Rick Grimes, the protagonist of The Walking Dead, slept through while he was in a coma. Although we finally get to see how everything began, one thing is for sure: the cause of the outbreak won't be revealed in the spinoff either.
Most of the actors' names appearing in Fear of the Walking Dead were already known: Kim Dickens, Alycia Debnam-Carey, Frank Dillane, Rubén Blades, Mercedes Mason and Cliff Curtis. This list of potential victims of the zombie apocalypse will be joined by Cynthia Rose Hall. Further details about her character are being kept secret.
With Mad Men and Hell on Wheels both airing their final seasons on AMC, the channel is hoping that Fear the Walking Dead will be able to emulate the original show's success and fill the void that will be left by the two aforementioned series.
Meanwhile, season 6 of Walking Dead is well under way, and AMC has already started promotional efforts for that as well with a brand new poster. It has also been reported that new members have joined the cast of The Walking Dead, but it's still a mystery who is going to play the main antagonist, Negan, in season 6. With Comic-Con, in San Diego, just a couple of days away, the actor that will play Negan may finally be revealed to the audience. #Television #Celebrities #Fiction