So long, it's been good to know you
He lasted just 10 days. How 'the Mooch,' was forced off stage in the land of Trump?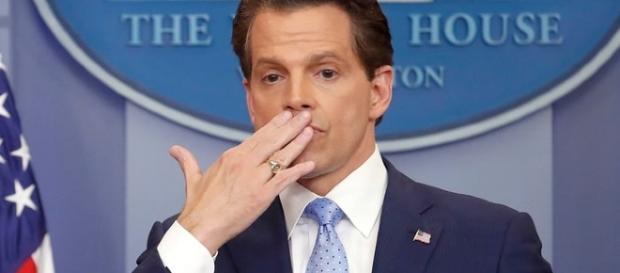 For a man who demands 100% loyalty, Donald Trump certainly does not return the favour. Exactly ten days into his tenure at the West Wing, 'the Mooch,' is a yesterday man. The only thing his late master could think of saying in a mid-evening tweet, was that 'it was a great day at the #white house?'
What went wrong?
Scaramucci was wrong man, wrong place, right from the start. Certainly, it reveals a little about personal character when rather oddly your estranged wife file's for divorce the same day she gives birth to your child? He also made a monumental blunder in his interview with the New Yorker last week. His profanity ladened tirade against Reince Priebus - another yesterday man - and Steve Bannon, indeed confirmed his affirmation that he was a 'front stabber,' rather than the other kind.
Unfortunately, his indelicate use of words and phrases endeared him to no one least of all #trump. It is also fair to say that he is indeed the master of his destiny having carried on an open and very bitter feud with Priebus in the full glare of the those in the West Wing and more importantly in the very public eye itself. Initially, it was bravado, one that rapidly turned to arrogance and then to down right, ill thought out nastiness. Scaramucci must have been somewhat relieved when Priebus was outed on Friday, totally unaware of course, that by Monday, he would be history as well!
New Chief of Staff?
As John Kelly a hardened military veteran barely had his feet under his desk, he made his feelings about Scaramucci clear to the President! Trump acted straight away getting Kelly to fire 'the Mooch,' not having the actual guts to do the dirty deed himself.
To say that the White House has become a revolving door for all those involved is almost an understatement and certainly, should have alarm bells ringing loudly, if only for the constant denial that there is anything wrong with the administration itself?
Kelly is known for his toughness; you do not spend as long as he has in the military and not have learned a trick or two. He is expected to bring calm to what is turning into an increasingly volatile situation and to form the crash barrier protecting Trump from those wishing to see him. He has already said that to get to the President, anyone - including immediate family - will have to go through him first. Only time will tell if that statement allows Trump to retreat further into the background as the pressure begins to mount in the many trials that are currently facing him and the USA? #10 Days