Even Republicans condemn Donald Trump's comments about Mika Brzezinski
Lindsey Graham says that the comments in Trump's tweet are 'beneath the office'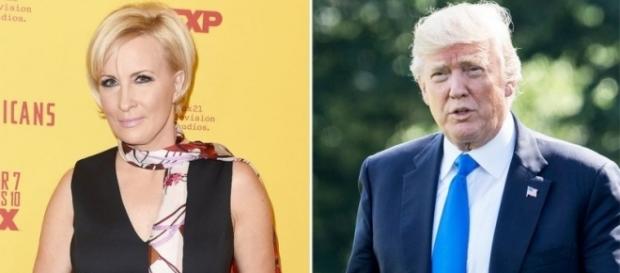 US President Donald Trump has been criticised for sending out an angry tweet (there's a surprise) about "Morning Joe" co-host Mika Brzezinski, following her comments on the show that he is "destroying the country." He called her "Crazy Mika" and said that when he saw her at New Year's Eve and refused to hang out with her (which she was apparently just dying to do), she was "bleeding badly from a face-lift." It was just needlessly nasty, and Republicans agree.
'Obviously, I don't see that as an appropriate comment'
With regards to Trump's tweet, Paul Ryan, Speaker of the House, whose appearance Trump once insulted at a primary debate (there's a surprise), said that he does not view it as "an appropriate comment." He wants to move away from that kind of thing.
He wants to "improve the tone" and "the civility of the debate," and said that Trump's tweet clearly isn't going towards achieving that goal. Trump is just getting in the way of their efforts to move away from his brash, loud-mouthed rhetoric.
Trump's tweet was a personal attack, and one of the most unnecessarily mean of his Presidency. Even the Republicans in support of Trump's policies, despite his alleged ties to Russia, didn't like what he said. Republican Senator #Lindsey Graham tweeted that Trump's comments were "beneath the office," going as far as saying his tweet is representative of "what is wrong" in the US political system, as opposed to the "greatness" of the United States that Trump wants to supposedly bring back. #Donald Trump