Jeremy Corbyn's policies 'doomed to failure,' says ex-Labour official
Roy Hattersley, once the deputy leader of the Labour Party, says Corbyn's proposed government will not function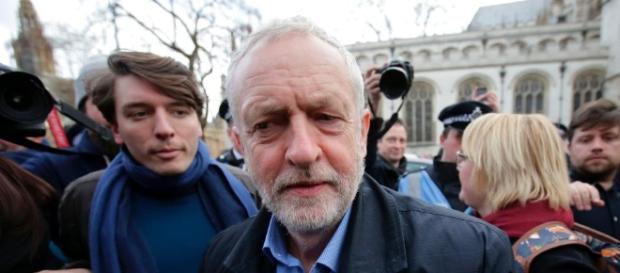 Just when it seemed like every Labour supporter was rallying behind Jeremy Corbyn in the lead-up to Theresa May's snap General Election, Roy Hattersley, who was the deputy leader of the party when Neil Kinnock was calling the shots, has come forward to speak out against him. Being interviewed for "World at One" to talk about the upcoming election to determine the Prime Minister who will handle Brexit post-Article 50 (just to complicate things), Hattersley didn't hold back his opinions about Corbyn and attitudes towards his strategies.
Hattersley says up to 10 Labour MPs would be better candidates than Corbyn
According to Hattersley, in Parliament right now, "there's half a dozen, perhaps ten" MPs who support the Labour Party who would make "perfectly good leaders" of the party and are better candidates for a Labour Prime Minister than Corbyn.
Hattersley urges these six or ten or whatever to start "speaking out for the real Labour Party," because he says Corbyn's policies are "divisive and doomed to failure." He says that with Corbyn in charge, running his mouth off, the Labour Party is "far worse than it was in 1983."
This term "the real Labour Party" is an interesting one. Hattersley there is referring to the idea of "democratic socialism," which he claims is "far too strong an idea to be defeated completely," because its basis is that there shouldn't be a one percent and it's a given that the other ninety-nine percent will get behind that at some point. But he worries that with Corbyn leading the way, there won't be a Labour government "for the next two or three general elections."
Click to read more
and watch the video
or