Twitterati respond to Jeremy Corbyn's general election speech
Political commentators have mostly positive response to Corbyn's speech – except Piers Morgan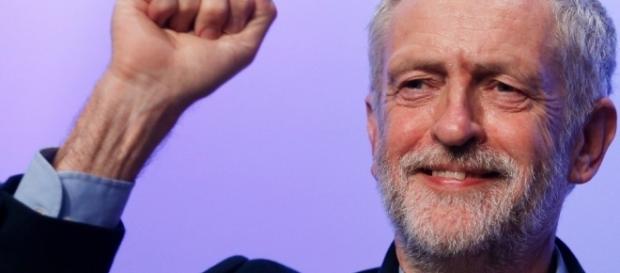 Jeremy Corbyn has given a hotly-discussed speech announcing the Labour Party's plans in the event that they win the general election in June that current Prime Minister Theresa May has sprung upon us all of a sudden. He's taken a very anti-establishment stance with his strategy and he wants to close up the divide between the haves and the have-nots and wipe out the one percent in order to share the wealth amongst everybody in the country who has "a contribution to make and a life to lead." After the speech, there was a Q&A session with reporters.
Now, political commentators have taken to social media to share their response to Corbyn's remarks, and it's mostly very positive.
The response to Corbyn's speech is mostly glowing
Nick Robinson from the BBC tweeted that "no-one should be surprised" by Corbyn's anti-establishment campaign.
He said that Corbyn being "long on passion" and "short on details" is the "story of his life." Meanwhile, Tim Sculthorpe from the Daily Mail called the speech a "good start" to the Labour campaign with a "decent speech" that avoided difficult questions from journalists "reasonably elegantly."
Laura Kuenssberg, also from the BBC, made note of Corbyn's "only tiny mention of Brexit" in his speech, whereas May is very Brexit-centric in her campaign. Piers Morgan, who never holds back his right-wing views, accused Corbyn of "politics of envy" for "savaging" the establishment. Kevin Schofield, the editor of PoliticsHome, says that despite the fact he didn't quite answer "the media's questions...at least (he) took them – unlike Theresa May."
Click to read more
and watch the video
or