Bollywood has a lot of superstars amongst the Khans, the Kapoors but there is this one Singh who is taking the industry by storm. The name Ranveer Singh is creating more and more hysteria with every passing day. The Bollywood actor who is still basking in the glory and success of his last release Bajirao Mastani is on the top as far as stardom is concerned.
Let's have a closer look at some facts about him which are fairly unknown till date
Ranveer Singh's name is just not what you think it is
Not many people including his fans know that Ranveer Singh's full name is Ranveer Singh Bhavnani. It was during his debut days that he decided to drop Bhavnani from his screen name as he thought it made his name too long to remember and connect with.
Ranveer is related to Sonam Kapoor
No one could have guessed that Sonam Kapoor and Ranveer Singh might be related but that actually is true.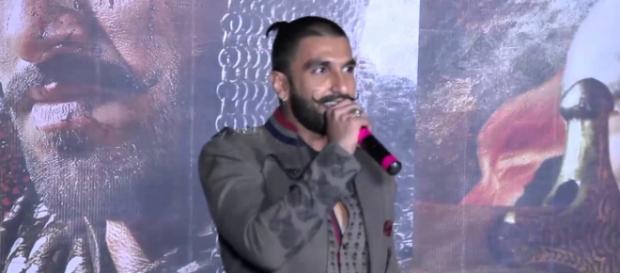 He is Sonam's cousin from the maternal side of the family. No doubt he shares a special bond with Sonam's father Anil Kapoor which was very apparent in his Film Dil Dhadkane Do.
A copywriter before an actor
Ranveer used to work as a copywriter at O&M the world famous Ad agency just before Bollywood happened for him. Guess we could never see the madness in his mind if he continued just being a copywriter.
A foreign degree holder
Beneath his funky and out of the box image, there is a foreign degree holder.
Yes Ranveer Singh post completing his college degree from H.R. College Mumbai, went to USA and completed and completed his bachelor's degree from Indiana University. He also stayed in US for a period of four years for the same.
Ranveer the Rocking Rapper
Apart from being a superstar and the most talented actor, he has one more talent to show off. He is a superlative rapper. He has also said to have lent his voice for rap in Ladies Vs Ricky Bahl songs.
His raps have also being showcased in his Chings ads and the Durex condom ads, both of the ads have been well received and have become a synonym with the brand.