It seems Idris Elba will not be playing the next upcoming James Bond after Daniel Craig leaves the Film franchise. Elba was walking down the red carpet this week at the London premiere of his directorial debut "Yardie."
Good Morning Britain asked him whether he prefers his "Martini shaken or stirred." Elba enigmatically responded, "Stir-fried actually." Elba then made a statement when asked if he would follow Daniel Craig as the iconic character, James Bond.
He responded with a curt "No."
No Idris Elba for 007 films
There has been much speculation over the last few weeks that Elba would play the coveted role, but it turns out it won't be happening. This is despite a selfie tweeted by Idris, where he enigmatically captioned the image using his take on the Bond catchphrase heard throughout the films, "my name's Elba, Idris Elba," which definitely added fuel to the flames. This led to fans believing he would definitely be in the role.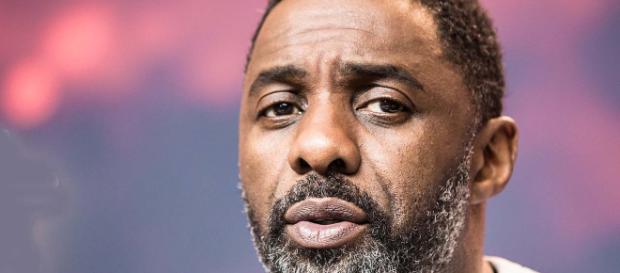 my name's Elba, Idris Elba. pic.twitter.com/kEyyaVg8JX

— Idris Elba (@idriselba) August 12, 2018
As previously reported, Barbara Broccoli, a Bond producer for many years, had been rumoured to say she favoured the "Dark Tower" actor for the role of 007. She was reported to have said it was time the role of Bond was played by a non-white actor, closing by saying this will eventually happen. However, NME quotes Broccoli's representative as denying the conversation ever existed, saying the news was "made up."
Danny Boyle leaves the 25th James Bond film
In other 007-related news, the Guardian reported on Friday that Danny Boyle will no longer be directing the upcoming 25th Bond movie.
This will cause the film to miss its scheduled release date, meaning it will premiere a year later than planned.
Reportedly there were "creative differences," as reported by the producers and the Bond star Craig on Monday. An official statement about Boyle's departure was made by Broccoli, Michael G. Wilson and Craig to say that Boyle had decided not to direct Bond 25 over creative differences. The Guardian speculates that the differences may relate to the film's script, as it references the #MeToo movement, as well as possible Russian influence in geopolitics.
Idris Elba confirms he won't be the next James Bond https://t.co/tf8M0DtdOL

— Entertainment Weekly (@EW) August 22, 2018
The report quotes Jonathan Pryce, a former Bond villain in the 1999 film "Tomorrow Never Dies," as telling the Daily Mail that producers obviously couldn't have a "socialist Bond." Pryce went on to say that Boyle was a bad fit for the job, adding there are the "Dannys" of the film world and there are those who make the blockbusters.
The 25th James Bond film is now set to premiere on 25 October 2019.