10 Most Anticipated and Intriguing Movies of Fall 2016
Which movie should you go to watch? These are the movies that you should rave for.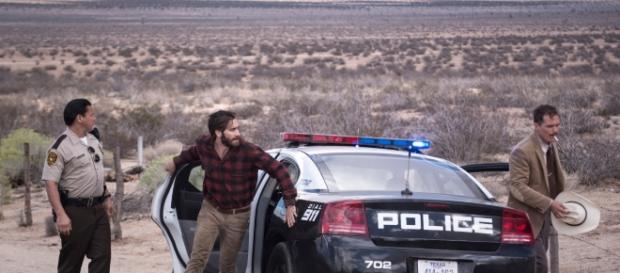 The Fall season has always great surprises in store.#Cinema welcomes plenty of buzzed and anticipated movies. Let's have a look at the 10 most interesting movies that will debut before the Academy Awards. It's an odd list: it contains a fantasy movie as Fantastic Beasts and Where to Find Them, a sci-fi spin-off as Star Wars: Rogue One, emotional dramas as Jackie and Manchester By The Sea and hilarious comedies as Bridget Jones's Baby.
Lion's emotional ride and Bridget Jones's hilarious journey
Lion: it is the story of an Indian boy who gets lost on a train and he is unable to find his family again. He is adopted by another couple, but he doesn't give up on his origins.
The cast stars Dev Pavel, Nicole Kidman and Rooney Mara. Embrace yourself for so many tears. Have a look at Lion trailer:
Bridget Jones's baby: Bridget Jones in back! After 12 years from the Edge of the Reason, Renée Zellwegger reprises her role. She will have to deal with two lovers, and.. an unexpected pregnancy. The #Film is already out, have a look at the hilarious trailer:
Tom Ford's thrilling Nocturnal Animals, Star Wars and Harry Potter spin-off
Nocturnal Animals: the eclectic Tom Ford directs his second feature film. It stars Amy Adams and Jake Gyllenhaal and it will be two stories in one. A breakup, two estranged lovers and lots of plot twists. It will be released in November. The trailer looks thrilling and visually stunning:
Moonlight: critics are raving for this film directed by Barry Jenkins, which stars Mahershala Ali in a coming of age story of a black american man who grows up and discovers himself and his homosexuality.
Star Wars Rogue One: after the extremely successfull VII chapter, the Star Wars saga returns with this spin-off. It will include a beloved character: Darth Veder! It will be out on December 16. Have a look at Star Wars Rogue One trailer:
Fantastic Beast and Where to Find Them: the Harry Potter saga continues with this spin-off that will tell the story of a different magical world: New York in the '20s. It stars our beloved Eddie Redmayne and Colin Farell. It will be released on November 18th. Have a look at Fantastic Beast and Where to Find Them trailer:
Critical darling Jackie, Manchester by the Sea and La La Land
Jackie: Natalie Portman stars as Jackie Kennedy, in this biopic set during the following days of Kennedy's assassination. Pablo Larrain directs this emotional movie which has already won a Venice Film Festival's prize.
Manchester by the Sea: critics loved this emotional journey that tells the story of Casey Affleck's character who has to deal with his nephew after his brother's death.
The movie will include Michelle Williams and both the actors seem strong Academy Awards contenders. The world premiere is set during the BFI. Don't miss Manchester By The Sea trailer:
Arrival: this sci-fi movie stars Amy Adams as a linguistic who is hired in order to get in touch with unexpected guests. It will be out in November. This is the trailer of Arrival:
La La Land: Damien Chazelle returns to direct another incredible musical movie starring Ryan Gosling and Emma Stone. It set in L.A. in the world of showbiz and it tells the story of two people who fall in love and has to deal with the consequences of change and success. Emma Stone has won the Coppa Volpi in Venice, the movie has been chosen as Tiff People Choice Awards. You just need to watch it, that's it. It will be out in December. Have a look at La La Land Trailer:
Honorable Mention: Certain Women
Certain Women: Michelle Williams, Kristen Stewart and Laura Dern are the protagonists of this female-driven story about three difficult and ordinary lives. Certain Women trailer looks emotional:
These are the 10 most interesting new movies that will be part of this autumn and winter movie season. Some will likely get a nod at the Oscars, others will be snubbed, but you just have to give them a chance and go to the movies. Don't miss follow up articles, the next one is about Star Wars Rogue One. #starwarsrogueone