Ranveer Singh surprises Deepika Padukone on Valentine's Day
The Bollywood star visited Deepika Padukone in Toronto for the special day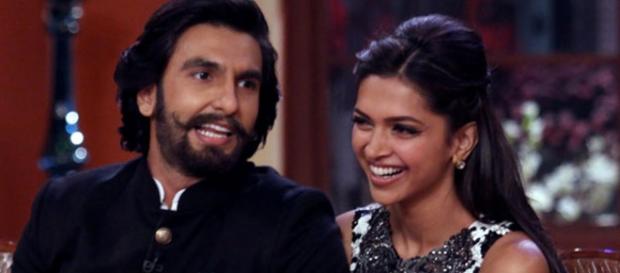 Valentine's Day has been special for some of Bollywood stars but Ranveer Singh has outdone everyone else by his sweet and crazy gesture. Ranveer Singh is leaving no stone unturned to win the title of the best boyfriend ever. In his recent cute public display of affection, the #Bollywood star visited the "Piku" actress Deepika Padukone on her "XXX - The Return of Xander Cage" sets in Canada on the occasion of Valentine's Day. The Bajirao actor Ranveer Singh flew all the way to Toronto on 13th February 2016, a day just before Valentines to visit his lady love on the sets of her movie.
"XXX - The Return of Xander Cage" is Indian actress Deepika Padukone's first international project and her rumored better half Ranveer Singh who is more than just proud of her international debut, gave her a surprise by landing at her Canada sets.
The information was shared by none other than DJ Caruso who is the director of the said movie. He shared the news of Ranveer Singh visiting the sets through a photo on the social networking site Twitter and welcomed the new visitor on sets. While the lady is busy there are also reports that Deepika might take a day off from her shoot and spend the day of love with none other than Mr. Ranveer Singh.
Ranveer Singh has on many previous occasions communicated his pride for Deepika's international debut and is making sure there is no room for any insecurity whatsoever. Ranveer is proving to the dream guy every girl wants to date in real life. Just a few days back Ranveer also wished Deepika all the best for her international venture in a quirky fashion by uploading a picture with a Mumbai Taxi which had a XXX sticker on it.
"XXX - The Return of Xander Cage" stars Vin Diesel as a National Security Agent opposite Bollywood heartthrob Deepika Padukone. The movie also stars Ruby Rose, Jet Li, Samuel L Jackson and Tony Jaa amongst others.  Though this #Film will release in 2017, unfortunately for her fans there will be no Bollywood movie release for Deepika Padukone in 2016. #Cinema