Aishwarya Rai Bachchan to play Sarabjit's sister Dalbir Kaur in the biopic by Omung Kumar
Aishwarya fans are delighted about her next outing, post Sanjay Gupta's directorial Jazbaa.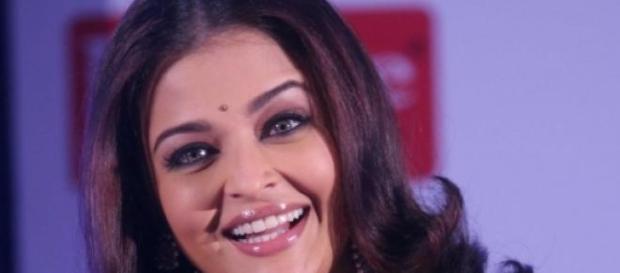 Filmmaker Omung Kumar who earlier directed Priyanka Chopra starrer Mary Kom, was searching for a strong actress to play the role of Dalbir Kaur Singh in his upcoming biopic Sarabjit. The #Film is based on the life of a Punjab farmer who was thought to be a spy and languished in Pakistani jail, for being involved in a bomb blast case for many years and ultimately killed. The biopic is about Dalbir Kaur Singh, Sarbjit's sister who fought and struggled, until the end, to try and prove her brother's innocency, get him freed and bring him back to India.
Champion in making biopics, Omung's earlier presentation, Mary Kom, based on the Olympian boxer MC Mary Kom from Manipur, was memorably enacted by Priyanka Chopra.
Ever since he announced a project on Sarabjit, speculations over the casting of the actress to play Dalbir had been 'running rife'. A well known strong and fierce woman, Dalbir moved mountains, involving government agencies and media, to prove her brother's innocency in the bomb blast case in Pakistan. Dalbir lost the battle to bring back Sarabjit, who was killed by a fellow prisoner while he was still in a Pakistani jail.
Producer Sandeep Singh was looking for a seasoned and a strong actress to play the role and has finally settled to cast Aishwarya. "Aishwarya Rai Bachchan will be playing the role of Dalbir Kaur Singh. The role demanded a very strong actress with a powerful aura, and Aishwarya perfectly fits the bill. She has given spectacular performances in all her previous movies and we are confident that she will do justice to this role," Sandeep told a prominent Indian daily.
Sandeep has produced films such as Aligarh and co-produced Mary Kom and was, at the moment, looking to work on an inspiring project.
Dalbir Kaur Singh is involved in the making of the film and has been keen on telling all the facts about her brother's life, to be incorporated in the movie. She is delighted to learn that the character based on her will be depicted, on screen, by none other than the former Miss World. Dalbir has always known Aishwarya as "one of the finest Indian actress." Post maternity sabbatical, Aishwarya is all set to make a comeback with Sanjay Gupta directed film Jazbaa, which also stars Shabana Azmi and Irrfan Khan. She made waves with her resplendent look on the red carpet at Cannes International Film Festival 2015, last month, and also released the first look of Jazbaa in the French Riviera. #Celebrities #Bollywood