After Priyanka Chopra, Tabu too is ready to play a cop in an upcoming Bollywood film
Filmmakers are rolling out action drama that revolves around women in uniform.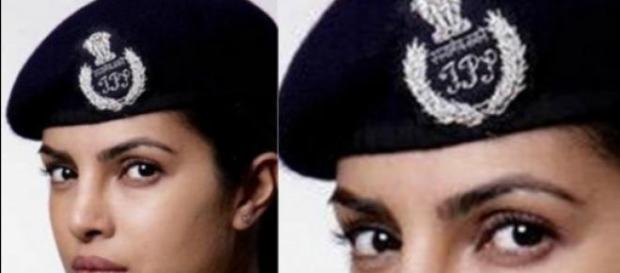 Cop drama has always been a hit with the Bollywood lovers. With audience taste shifting towards content driven, women oriented plots, movies are being churned out that narrates story about women in uniform.
Beginning with legendary Indian actor Amitabh Bachchan, who played the role of a cop in many hit films in the past, several actresses too have donned the uniform to play a police officer in the 70s-80s. The fad seemed to have resurfaced once again as many new age actresses are ready to play police officers fighting the villains and getting even with anti-social elements.
Last year, it was Rani Mukerji who stole the scene with her tough looks and stunts as a cop in Mardaani.
Rani had played a Mumbai Police cop busting a gang involved in human trafficking and child prostitution.
This year, Priyanka Chopra is all set to play a cop in Prakash Jha directed sequel of Gangajal, which is titled Gangajal 2. The #Film will see Priyanka Chopra play the role of Superintendent of Police at Bankipur, Bihar. She will be speaking Bihari dialect and will be seen settling the scores with dreaded gangsters in the hinterland.
The more recent new is that of Tabu, who would be seen in uniform in Nishikant Kamat's Drishyam. The film is based on the life of a middle class family man, essayed by Ajay Devgn, while Tabu plays a tough cop named Meera Deshmukh, who can go to any extent to maintain rules and laws. Known to be a seasoned actress, Tabu has always enthused life in the characters she has played in the past.
She was widely applauded for her role in Vishal Bharadwaj's Haider, in which she played Shahid Kapoor's mother. Drishyam is a Panorama Studios and Viacom 18 Motion Pictures Production, presented by Viacom 18 Motion Pictures which also stars Shriya Saran, who plays Ajay Devgn's wife and mother of two children.
Konkona Sen Sharma, last seen as a witch in Ek Thi Daayan, will now be seen as a cop in A R Murugadoss' action thriller Akira. The film which also stars Sonakshi Sinha in an action role will have Konkona playing a cop solving several crime cases. Konkona has played several roles in the past which unleashed her intensity on screen, but Akira will be the first film in which Konkona will be seen in an action role. Known to be the most effortless actress, audience are anxious to see Konkona donning a cop's uniform. #Celebrities #Bollywood