Travel giant Thomas Cook recently revealed that British travellers were thinking of heading to Turkey or Tunisia this year, instead of Europe. This is thought to be the result of the ongoing Brexit debacle, where people are worried about losing their flights at the last minute or other troubles.
It turns out it's really not a bad idea. Turkey has some fascinating attractions to visit. Examples include a city carved from volcanic rock, tombs on the hillsides, also carved from solid rock, a Roman-era spa and a Neolithic city complex.
1
Cappadocia - Aksaray, Turkey
Cappadocia is located in the Nevsehire Province of Central Anatolia, Turkey. This is a place where entire cities were carved from the volcanic rock. It now looks like an alien desert, frozen in time. The rock formations were created by volcanic eruptions and erosion over the centuries. The rock was soft enough to make it easy to dig into it to create a home or church. They have been used as a hiding place for Christians escaping the Romans and have been home to Byzantine Christian monks.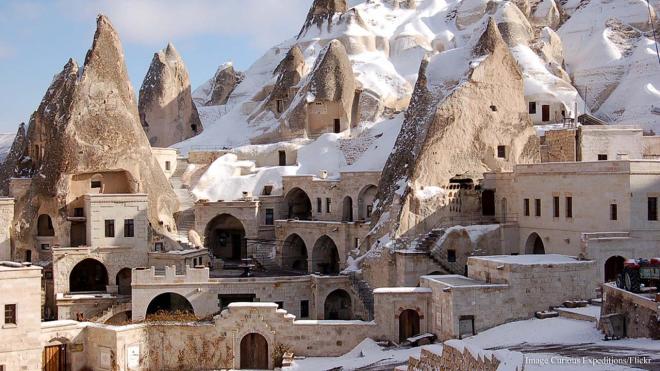 2
Hot Air Balloon ride over Cappadocia
There are a number of ways to visit Cappadocia, but probably the best and most stunning is in a hot air balloon. Various online tour companies, like Get Your Guide, offer a one-hour hot air balloon flight over the fairy chimneys to get a unique viewpoint of the landscape. Take off just before dawn to experience sunrise over the scene, while enjoying a glass of champagne on landing.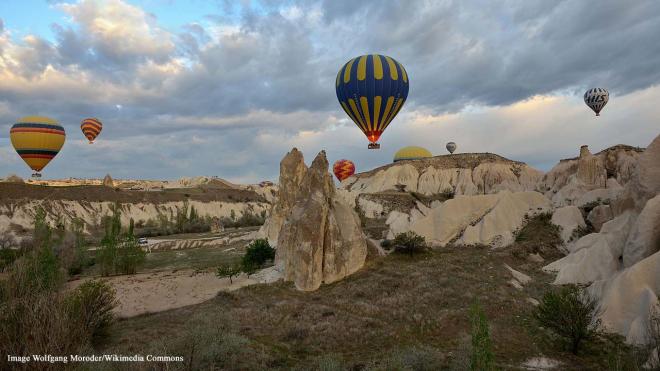 © ALL RIGHTS RESERVED