Transylvania in Romania is better known for the myth of terrifying vampires, including Count Dracula. However, Transylvania and the rest of Romania offers some far more unusual attractions that do exist and can be visited today. View more images of the attractions in the video included with this article.
1
Salina Turda Theme Park - Aleea Durgaului 7, Turda, Romania
Salina Turda has around 2,000 years of history behind it and is now the largest salt mine museum in the world. Located in Transylvania, the salt mine is now a brightly lit underground art theme park, located 120 m (394 ft) below the surface. The salt mine was closed in 1932, but was used in World War II as a bomb shelter. Now the mine has become an epic tourist attraction with its massive, science fiction-like amusement park, underground lake and even a spa.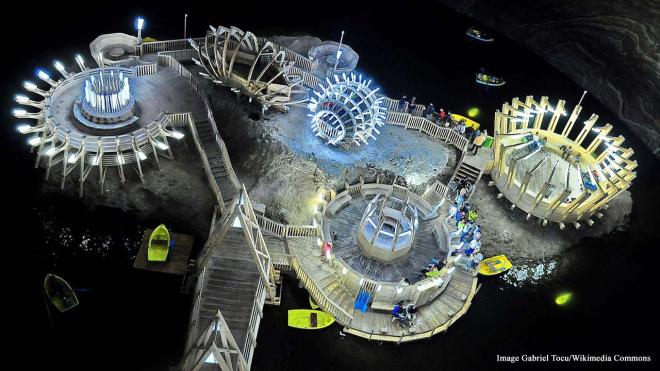 2
The Merry Cemetery - Church of the Assumption, Maramures, County Sapanta, Romania
Everyone has their own way of remembering deceased relatives and friends, but often their gravestones tell little of the person themselves – just the regular RIP. The town of Sapanta has a different way of remembering their dead. Tombstones are depicted as bright, cheerful images relating to the person and offer more about how they died, including some really funny comments. One relates to a mother-in-law who, if awoken, would "bite off the head" of her son or daughter-in-law.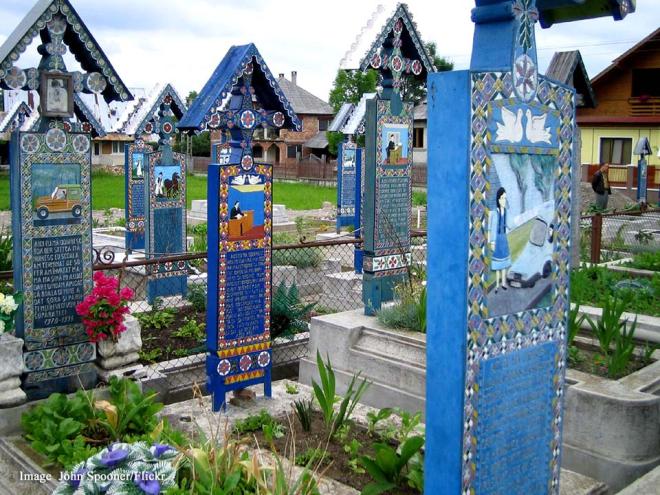 © ALL RIGHTS RESERVED