Due to the ongoing Brexit debacle, Thomas Cook recently reported that British travellers are booking holidays in Turkey and Tunisia this year, instead of Europe. They are nervous their flights might get cancelled at the last minute.
It turns out it is not that bad an idea to try the alternatives. Here we visit some truly fascinating destinations in Tunisia, a desert country in Africa. These include some famous Film sets from the "Star Wars" saga, including the fictional planet of Tatooine.
1
'Star Wars' set of the planet of Tatooine - Tozeur, Tunisia
"Star Wars Episode 1: The Phantom Menace" was filmed in a couple of places in Tunisia, including the Tatooine city of Mos Espa. Those film sets still exist in the desert in Tunisia, waiting for "Star Wars" fans to visit. In most cases, they are not true buildings, but merely facades created for the film. However, it is still fascinating to imagine you are on the planet where young Anakin Skywalker lived and worked. You can also see some of the "moisture vaperators" left over from the film.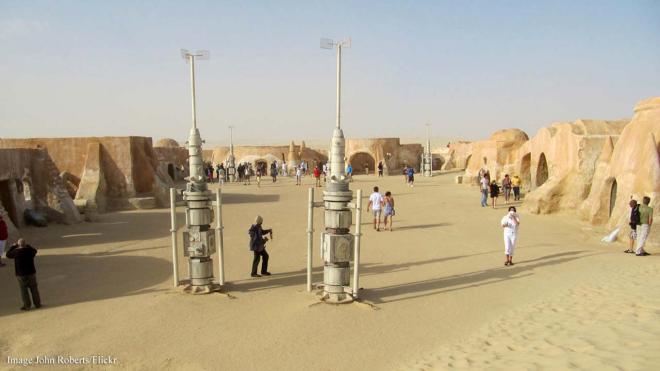 2
'Star Wars:' Set for Lars Homestead - Tozeur, Tunisia
Staying in the same area, you can also visit the Lars Homestead, where Luke Skywalker grew up. The set was used in "Star Wars Episode 4: A New Hope" but was abandoned. It was used again in the prequel films. It was originally built for the first "Star Wars" film and since the prequels have been filmed, it is starting to fall apart all over again, so dedicated fans of the films are working on restoring the hut.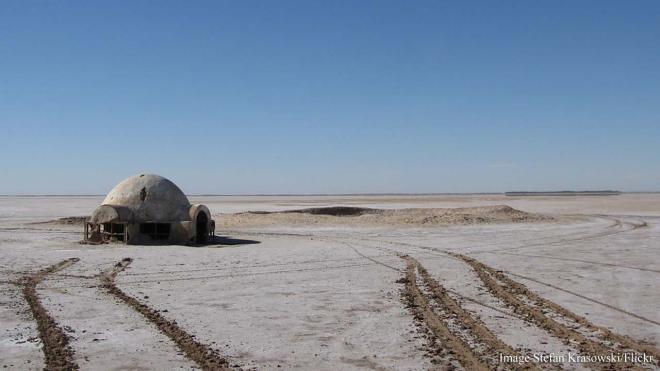 © ALL RIGHTS RESERVED