Visiting any Caribbean island can be a great experience, with the sun, sand, waving palm trees and endless cocktails. However, the islands also have a unique side. The following are five interesting locations to visit on a Caribbean cruise or trip.
You can go to Hell in Grand Cayman, see an abandoned yacht with a mysterious tale to tell, sit and chat with a statue of John Lennon, swim with feral pigs, and stand in a place where the Atlantic Ocean meets the Caribbean Sea.
1
Hell, West Bay, Grand Cayman
Hell is an actual place on the island of Grand Cayman, and while you might think of fire and brimstone when relating to the devil, this version is mainly black limestone. There's even a little statue of the Prince of Darkness himself and a lot of excessive kitsch all over the area, including the gift shop. It's definitely a fun place to visit!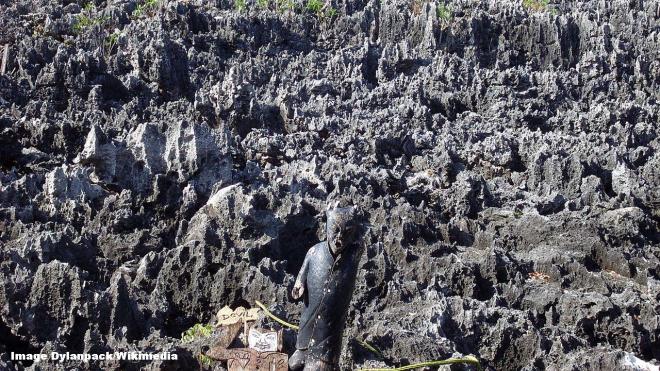 2
Wreck of the Teignmouth Electron, Cayman Brac, Cayman Islands
This 40-foot catamaran has been left rotting on a Cayman Brac beach and stands in memory of the mysterious disappearance of its original owner. The Teignmouth Electron was built by Donald Crowhurst, to participate in a round-the-world yacht race. However, the boat was found drifting in the Atlantic Ocean in 1969, with no sign of Crowhurst himself. Judging from some bizarre entries in the ship's log, it is believed that he left the race due to sailing problems.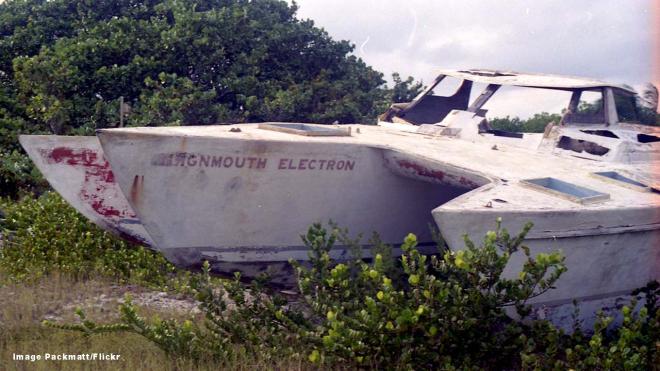 © ALL RIGHTS RESERVED