5 Stephen King movies and TV adaptations coming in 2019
Several film and TV adaptations of Stephen King novels and stories are set to come out in 2019 with a number of others already in the works.
Stephen King adaptations are becoming a regular thing these days as the film and TV world wakes up to his talent [VIDEO].
Besides the stories below, several other King adaptations are in the works and will be coming most likely in 2020, including "The Long Walk," "The Tommyknockers," "From a Buick 8," "The Gingerbread Girl," "The Bone Church" and, surprisingly as the film was a bust [VIDEO], the TV series of "The Dark Tower."
While King fans will need to be patient for those adaptations, the following five films or TV series are set to officially air this year.
1
'Pet Sematary' - 5 April 2019
"Pet Sematary" originally came out in 1989, but now there is going to be a reboot of the famous Stephen King story. Paramount Pictures are releasing the film in April this year, and it stars John Lithgow, Amy Seimetz and Jason Clarke. We'll also get to see good old Church again, as he comes back from the dead in the Pet Sematary behind the family's new home.
2
'In the Tall Grass' - Adaptation of Stephen King/Joe Hill novella coming some time this year.
As recently reported, Netflix will be releasing one of Stephen King and his son Joe Hill's most disturbing stories yet. The tale involves a brother and sister on a road trip who stop to help a boy who appears to be in trouble in the tall grass by the roadside. Things go horribly wrong from there as space and time seem to warp, and they encounter an evil entity in the tall grass.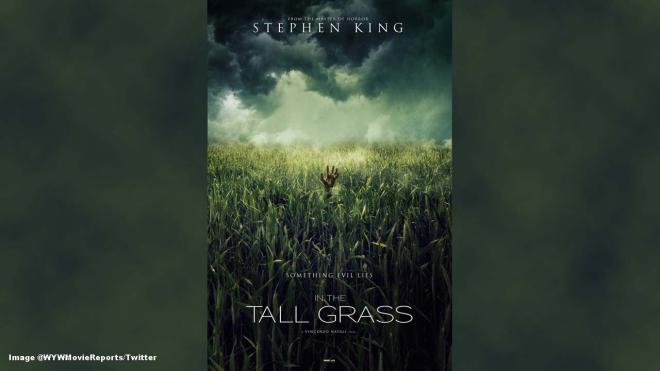 3
'Castle Rock' Season 2 - Release date unknown
While not strictly speaking a King adaptation, "Castle Rock" is set within the horror author's multiverse. Season 1 received critical acclaim, and work will begin on Season 2 in March this year. The story is set in King's fictional Maine town of Castle Rock and will continue the story where it left off. In the series, we see hints of "The Shining," "The Dark Half," "Cujo," "It" and "Needful Things." We also visit the fictional Shawshank Prison in the series.
4
'IT Chapter Two' - 6 September 2019
Set 27 years after the events in Chapter 1, the adult Losers Club get together in Derry where the chilling events of their combined childhood still haunt them. Bill Skarsgård is back as Pennywise the Clown, and other stars include James McAvoy and Jessica Chastain.
5
'Mr. Mercedes' Season 2 – 22 August 2019 in the US (UK date unknown)
Season 2 of "Mr. Mercedes" is coming to US TV in August this year. The series is based on King's 2014 novel about the killing of several people at a job fair, where Brady Hartsfield (Harry Treadaway) drives into the queue. The story continued with Brady receiving an untested treatment that has made him even more deadly. Brendan Gleason will be starring again as retired detective Bill Hodges.
This news article has been verified through:
https://www.cinemablend.com/news/2464950/every-remake-and-reboot-heading-to-movie-theaters-in-2019
https://comicbook.com/horror/2019/01/10/castle-rock-season-2-production-hulu-stephen-king/
Click to read more
and watch the video
or