YouTube's top ten videos for viewers in the UK
No surprise when Sir Paul McCartney's edition of Carpool Karaoke came in the number one spot on YouTube for UK viewers.
YouTube's top videos of the year have been announced and there's really no surprise that Sir Paul McCartney [VIDEO]'s edition of "Carpool Karaoke" on "The Late Late Show with James Corden" was named number one, as reported by the Aberdeen Evening Express.
As reported by the Daily Mail, the following is the list [VIDEO] of top 10 YouTube videos most viewed by people in the UK with some surprising and other expected options.
1
Sir Paul McCartney in 'Carpool Karaoke' with James Corden
Former Beatle, Paul McCartney featured on "Carpool Karaoke" with James Corden, taking him on a tour of the singer's home town of Liverpool while belting out classic Beatles' songs like "She Loves You" and "Penny Lane."
2
The Royal Wedding 2018: Prince Harry and Ms. Meghan Markle
Meghan and Prince Harry's wedding was next in line. While the clip shared by the Royal Family cannot be embedded, this video made the number two spot as it shows the bride and groom arriving to beautiful music.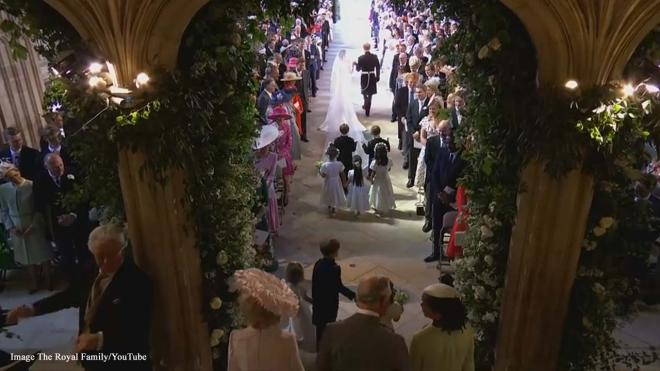 3
'Royal Wedding' — A Bad Lip Reading
The official Royal Wedding just pipped the post ahead of a hilarious and well-created Royal Wedding bad lip reading video.
4
Courtney Hadwin: 13-Year-Old Golden Buzzer Winning Performance - 'America's Got Talent 2018'
Next in line was British teenager Courtney Hadwin's amazing Golden Buzzer winning performance on "America's Got Talent 2018."
5
Yanny v Laurel video: which name do you hear?
No. 5 on the list is the computer-generated voice on "Yanny v Laurel video: which name do you hear?" Started by a Redditer, this became one of the most divisive subjects online since the gold and blue dress of 2015.
6
We broke up - David Dobrick
Renowned YouTube couple David Dobrik and Liza Koshy came next with the announcement of their split.
7
Ariana Grande 'Carpool Karaoke' with James Corden
Another "Carpool Karaoke" contender was Ariana Grande as she comes in at No. 7 driving in Los Angeles with James Corden.
8
Dogs Tested to See Whether They'd Defend Owner During Home Invasion
No. 8 is the innovative video where dogs are tested to see if they would defend their owner's during a home invasion and many failed the task.
9
Marc Spelmann gets the first Golden Buzzer of 2018 | Auditions Week 1 | Britain's Got Talent 2018
This video of "Britain's Got Talented" starred magician Marc Spelmann giving a truly amazing golden buzzer performance which stunned everyone and went viral.
10
Musical Genre Challenge with Ariana Grande
Ariana Grande was on the list twice, with her second performance being the Musical Genre Challenge on "The Tonight Show Starring Jimmy Fallon."
This news article has been verified through:
https://www.dailymail.co.uk/sciencetech/article-6466745/YouTube-reveals-popular-videos-UK-year.html
https://www.eveningexpress.co.uk/lifestyle/entertainment/sir-paul-mccartneys-carpool-karaoke-most-watched-youtube-video-in-uk-in-2018/
Click to read more
and watch the video
or