6 of the most odd news items from this week
Protester arrested for telling kids there is no Santa Claus and other weird stories of the last few days.
In Odd News during the past week [VIDEO], there are some weird and amusing stories. One weird item features a protester being arrested for telling kids Santa doesn't exist. Another features [VIDEO] singing postboxes for Christmas, while yet another features penis-shaped Christmas lights.
Other strange news features police pulling over a Tesla after the driver fell asleep, using the auto-pilot feature of the car, a turtle hands police a load of cocaine and a hungry otter goes on a "rampage" killing valuable koi fish.
1
Texas police arrest protester who told kids Santa wasn't real
A protester in Cleburne, North Texas was arrested after telling kids Santa Claus is not real. A 31-year-old confronted a mother of four children outside a church, asking her if her kids believed in a fake Santa or did they know who Jesus is. When Heather Johnson told him not to ruin Santa and Christmas for her kids, protesters began shouting that Santa wasn't real, leading to an arrest.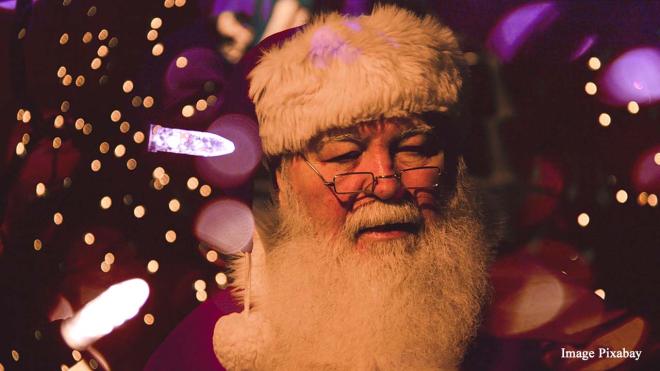 2
Singing postboxes for the Christmas holidays
Launched by Royal Mail, four special postboxes are being set up in the coming weeks. Located in Belfast, Cardiff, Edinburgh and London, they will be festively decorated and will play a message from Santa, Christmas songs or the sound of sleigh bells. They are set to be in place throughout the Christmas holidays.
3
Reading residents shocked by penis-shaped Christmas lights
Reading residents were horrified to see Christmas lights in the shape of a penis on a local house. The house is thought to be occupied by university students and it was obviously a prank.
4
Police use autopilot to pull over sleeping Tesla driver
Technology is a wonderful thing. California Highway Patrol noticed a 45-year-old driver slumped over the wheel of a Tesla car. The officers used the car's autopilot mode to pull the vehicle over.
5
US Coast Guard finds turtle tangled up with bales of cocaine
US Coast Guard officials discovered a giant sea turtle that was tangled up in a rope. As they attempted to free the turtle, they found the rope was holding together 26 bales of cocaine worth around £41 million.
6
Koi evacuated after otter 'rampage'
Koi fish in the ponds in Vancouver's Chinatown Park had to be evacuated after an otter went on a "rampage," killing at least 10 of the valuable fish. While officials relocate the remaining koi, a search is on for the otter.
This news article has been verified through:
https://www.telegraph.co.uk/news/2018/12/09/police-arrest-protester-told-children-santa-wasnt-real/
https://www.theweek.co.uk/odd-news/98042/turtle-found-swimming-with-41m-worth-of-cocaine
Click to read more
and watch the video
or