5 attractions from the less usual side of Mexico
A street that defies gravity, a hidden torture chamber, the largest sinkhole in the world, Mexico's Bermuda Triangle and an unusual botanical garden.
Mexico is a fascinating country with many attractions [VIDEO], including the annual Day of the Dead celebration with its colourful parades. There are beautiful, white sand beaches overlooking the turquoise Caribbean Sea, fascinating Mayan Ruins and the pleasure of drinking tequila.
Mexico also has its stranger side [VIDEO]. There's a street that appears to defy the laws of gravity, a hidden torture chamber on a peaceful hacienda, Mexico's version of the Bermuda Triangle, a BASE jumper's dream sinkhole and a beautiful botanical garden, lit by stained glass windows.
While the videos featured are in the Spanish language, they do clearly show each weird attraction.
1
Colina Gravitacional (Gravity Hill) - 225 Cima del Sol, León, Mexico
In the heart of Leon, Mexico is a street that appears to defy the law of gravity. In the video, a driver puts his car into park, releases the handbrake and keeps his feet off the pedals. As he does so, his car appears to roll uphill all on its own. Many believe this to be paranormal. However, there is a simple explanation – it's an optical illusion. Due to the layout of the surroundings and a distorted horizon line, the car is actually rolling down, not up the hill.
2
Hacienda del Cochero - Carrereta a Dolores Guanajuato Mexico
Hidden among peaceful gardens with mountain views, there is a secret place. Heading into a tunnel takes visitors into a museum with gruesome and scary displays. There is a network of passages which lead to chambers where torture devices can be seen, including cages, guillotines and chastity belts. There is even a skeleton chained to a wall. It seems this lovely hacienda was used during the Spanish Inquisition, where natives were forced to convert to Christianity under terrifying circumstances.
3
La Zona del Silencio (Silent Zone) - Bolson de Mapimi, Ceballos, Mexico
Near San Ignacio, Mexico is an area known as the Mexico Bermuda Triangle or Silent Zone. Both the Bermuda Triangle and the Silent Zone have similar legends. Reportedly radio waves cannot be transmitted in some areas of the zone, due to "earth energy" and magnetic fields. On 11 July 1970, the US Air Force lost an Athena rocket in a training exercise which ended up here. The rocket had two containers of Cobalt 57 on board, and it took weeks to find the rocket, leading to myths among the locals.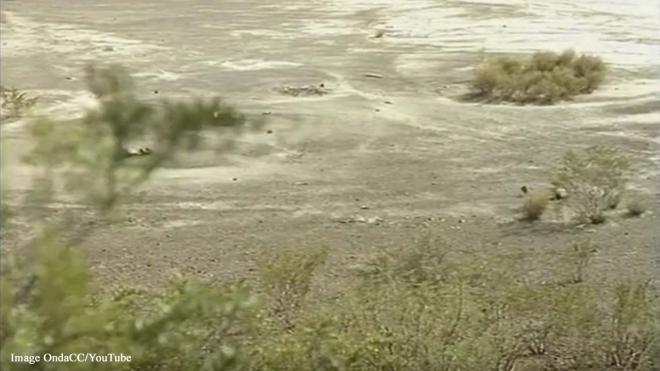 4
Sotano de las Golondrinas (Cave of Swallows) - Huehuetlan, Mexico
The Cave of the Swallows is deep enough to fit the Statue of Liberty twice easily or the Eiffel Tower. It is the deepest cave in the world and is home to hundreds of swallows. It has also become a favourite spot for the bravest BASE jumpers and other extreme sports enthusiasts. They leap off the edge, free-falling for a while before opening their parachutes. It reportedly takes 10 seconds to reach the bottom, but then they have a grueling climb back up to the top which can take up to two hours.
5
Cosmovitral Botanical Garden - Juarez y Lerdo S/N, Centro Toluca, Mexico
This former marketplace with its beautiful stained glass windows was turned into the Cosmovitral Botanical Gardens in the 70s. There are more than 500 species of mostly Mexican native plants on display in the football-field-sized greenhouse, with more than 71 individual stained glass works surrounding and casting colourful light on them.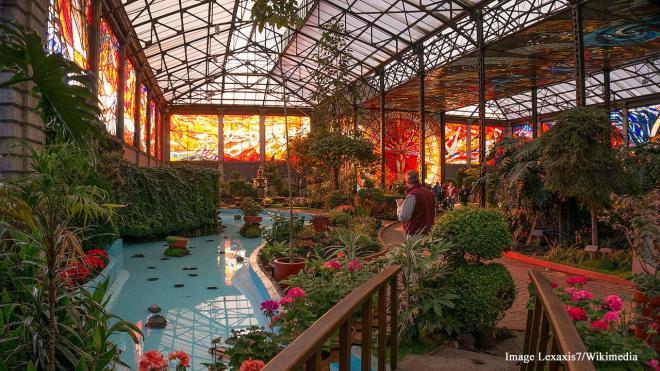 This news article has been verified through:
https://www.atlasobscura.com/places/hacienda-del-cochero
https://sierragordaecotours.com/en/visita/cave-of-swallows/
Click to read more
and watch the video
or