Mijas Pueblo is one of the charming white villages (pueblos blancos) of Andalucia in southern Spain. Perched up high on a hill at 450 metres or 1,476 feet above sea level, the town is above Fuengirola and the Mijas Costa on the Mediterranean Sea, the pueblo has kept most of its past charm dating back to its Moorish past.
The streets of Mijas Pueblo are narrow and winding, often with steps up the hillside and are lined with beautiful white painted houses with bougainvillea and geraniums on the balconies. There are many quaint souvenir shops as well as tapas bars, cafes and restaurants serving traditional Spanish and international cuisine.
Besides its obvious charms, however, there are several attractions that are a must-see in Mijas Pueblo.
1
Ermita de la Virgen de la Peña - Av. del Compás, 7, Mijas, Málaga, Spain
On entering the pueblo you might notice this charming hermitage, sitting up on the solid rock. The chapel was carved into the solid rock of the hillside in 1520 by Mercedarian monks. Inside an image of the Virgen de la Peña, the patron saint of Mijas, can be seen. Legends tell us that the Virgen appeared to two young shepherds in the past on the spot where the chapel now stands, which was the reasoning behind building it there. See the interior in the photo gallery above.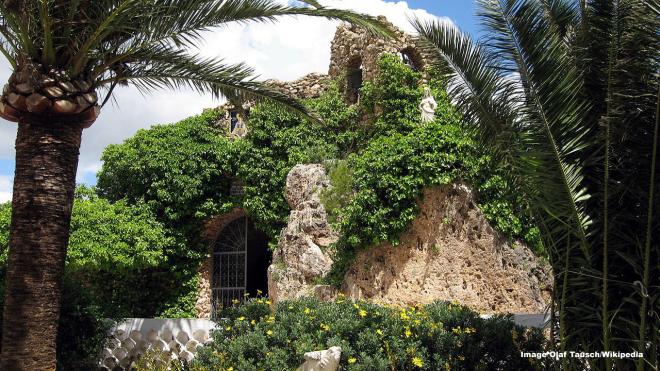 2
Parque La Muralla - Botanical Gardens and walls of Mijas - Paseo de la Muralla, 29650 Mijas, Málaga
The botanical gardens spread along the hilltop and the old defensive walls of Mijas. There are a variety of different types of plant, all labelled with details of the species. The views across Fuengirola and the Mediterranean Sea are astounding, as you can see from the image in the photo gallery. What is truly unusual, though, is the gorge that runs through the centre of the gardens, where mountain climbers test their skills.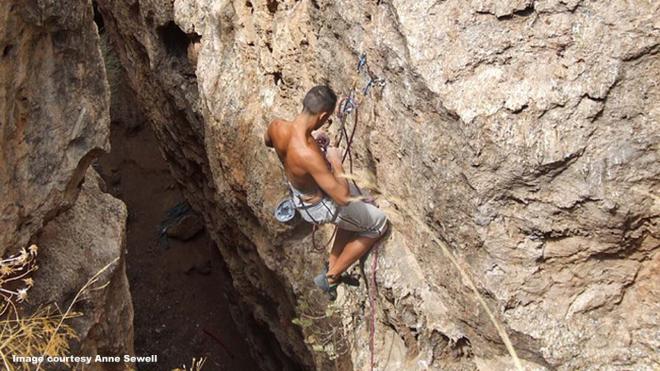 © ALL RIGHTS RESERVED