Stockholm terrorist attack: eyewitness accounts of the 'sheer panic'
Bystanders tell us first-hand of their experiences watching a lorry plough through dozens of people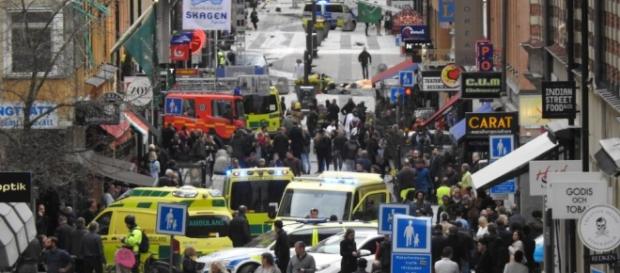 Yesterday, a man stole a beer truck as it made a delivery to a restaurant in Stockholm, the capital city of Sweden, and drove it down Queen Street, through dozens of people, killing four of them and seriously injuring at least 15 others, before crashing it into a department store and getting arrested (maybe). These eyewitnesses tell the story.
Eyewitnesses recount the 'terrible' attack
One eyewitness recounts the "sheer panic" felt by the onlookers as the man drove a hijacked truck through a crowd of people.
An Australian tourist said that he turned his head to see, much to his surprise, "a big truck coming towards me." The truck "swerved" left and right and he realised that rather than having lost control of the wheel, the driver was "trying to hit people," and it dawned on him that he was caught in the frenzy of a terrorist attack. He said the attack was "terrible" and he witnessed the truck "hit a pram with a kid in it."
According to the eyewitness reports, the police response time was "a long time." He added that from the police's perspective, it might've been "quick," but for the witnesses there on the frontlines, "it felt like forever." Annevi Petersson, who was simply visiting Stockholm to celebrate a birthday with a spa weekend, described seeing "blood everywhere."