At least 4 dead after train derails in the Northern Province of Galicia
Spain's train derailment kills 4 passengers and injures several in Galicia.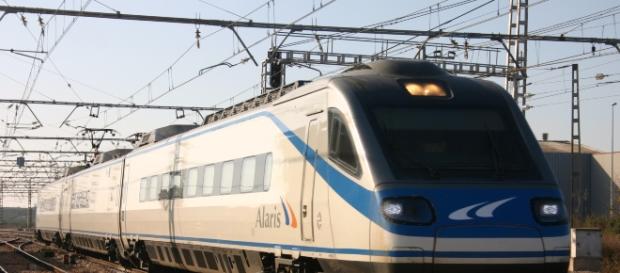 Four people are feared dead after a train crashed at O Porriño station in the northern province of Galicia, Spain. According to Alberto Nunez Feijoo, the regional government's president, the dead included the Spanish ticket collector and the train's Portuguese engineer as well as 2 passengers who died in hospital.
Witnesses say that the train began derailing as it arrived at the Porriño station and moments later it hit the tower at the side of the track. Out of the three carriages, one came off the track completely while the other two were partially derailed. The train was carrying about 60 passengers when the accident occurred.
Spanish rail network and local politicians express their condolences
Renfe, the Spanish rail network confirmed the incident and sent condolences to the accident victims and their families. Local politicians also expressed their condolences and announced that they were suspending their campaign rallies for the day ahead of parliamentary elections as a mark of respect.
The train is operated by Comboios de Portugal and it was en-route to Porto. According to the Spanish media, most of the passengers walked off the damaged train and only a few of the injured were badly hurt.
In 2013, Spain experienced one of the worst train crashes in years in the same region. The accident occurred when a high-speed train went off the rail and slammed into a wall killing 79 passengers and injuring 170. Initial investigations blamed the driver for failing to brake in time before taking a bend.
The derailment occurred on a very straight line and visibility was good
A passenger claimed that the train started swaying from side to side. "It wouldn't stop," she said. Witnesses say that they heard a loud bang which was followed by billowing clouds of black smoke. The reason for the accident has not yet been determined as officials say the accident took place on a very straight line and visibility was good. According to Mayor Eva Garcia de la of O Porrino, the derailed train seemed quite old. #travel #Train Accident