Neymar set to bring Paris nightmare to an end and join Madrid
Real Madrid are set to seal the deal to bring Neymar to the Santiago Bernabéu Stadium.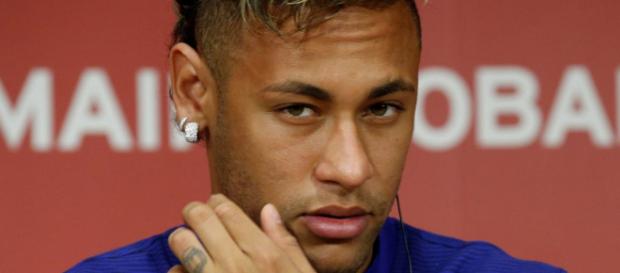 The Brazilian looks set to leave #Paris in the coming year in a bid to gain more individual accolades. #Neymar is set to be the subject of a fresh transfer bid by Spanish giant Real Madrid as the Brazilian looks to place himself back into focus in a bid to win some individual accolades. #Neymar is keen to win the #Ballon d'Or. It seems that playing in the Spanish capital may provide him with the stage that he needs to put his skills on show and to give him a chance to grow as a player.
Many of his potential teammates will have the same ambitions
#Real Madrid for their part are on the lookout for a new superstar signing and it is likely that any move for the Brazilian would command a rather large fee.
The chance to sign the former Barcelona star would appear to be the key player that fits the bill. #Florentino Perez, the Real Madrid Club President has rarely distanced himself from ambitious transfer targets and the latest move for #Neymar would appear to show that this trend is set to continue. Madrid for their part are frequently linked with moves for players all over the world, however the appeal of the Spanish capital and with the vast resources at their disposal, Madrid rarely miss out on their main targets, more often than not they manage to land their main man. Whether Neymar would fit into, what is a very ambitious squad remains to be seen. Many of his potential team mates will have the same ambitions that he harbors. Ensuring a team chemistry will be vital for the teams success on the pitch for the future.
Looking towards the Ballon d'Or and the future
#Neymar for his part is only a recent arrival in Paris having only made the move in the summer transfer window in 2017. His performances in Paris have been impressive, however, he is not getting the attention that other players are getting across Europe, mainly due to the lack of attention that is given to the League. #Neymar is said to want to get back onto the main stage and put himself into contention to challenge Ronaldo and Messi for the Ballon d'Or. The Samba star is without a doubt one of the best players in the world and is in great form this season with over 18 goals scored already in the current campaign. #Neymar needs to have the stage to perform and it is for certain that Madrid would provide him with that stage. Only time will tell if Madrid will land their man and if he can finally land the biggest individual prize in world football. Playing in a league with a bigger following and at a higher standard of football might be just what is needed for the player as he enters his prime. #Seal The Deal