Liverpool striker to leave in January to boost World Cup bid
Daniel Sturridge appears set to leave Merseyside in a bid to boost his WC chances.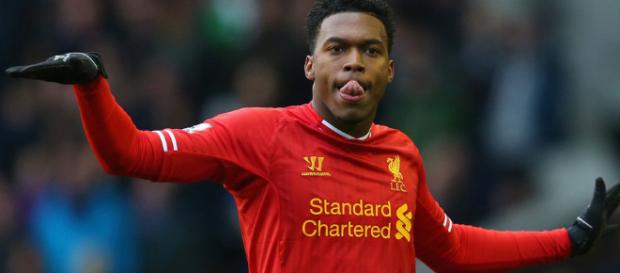 #Liverpool forward, Daniel Sturridge appears to be on the brink of leaving Liverpool as he looks to get some regular playing time under his belt and to boost his chances of making the upcoming #world cup Squad.
The talented forward has found himself on the sidelines for much of the season as #Jurgen Klopp continues to prefer more mobile players in his starting lineup. #Sturridge is a firm fan favourite but has found himself struggling with injuries for the past number of seasons. This has seen his playing time limited as Liverpool have strengthened their squad in the past few windows. Sturridge has played a part in over 15 games this season, however, the majority of these are only bit-part roles, often starting from the bench.
The striker's quality is not in question, with many believing the player still has plenty to offer. There are a number of questions however about the striker's fitness, and this will be a concern as the player struggles to prove himself over a full season.
World Cup squad selection
England's national squad places are up for grabs up front. Some key players, such as Wayne Rooney has announced their retirement in recent months. There are a number of players still hoping to book their place to Russia and there appears to be a few players that could yet force their way into the team. With the exception of Harry Kane, the rest of the English front line appears to have places available as the squad was rotated during the qualifying rounds. With a place up for grabs, the striker owes it to himself to get some playing time under his belt as he looks to build form and prove his fitness in the domestic campaign.
A move away appears to be the likely outcome
As the player's chances of starting at Anfield appear to be limited due to the form of players like Firmino and Salah, a move away from the club appears to be on the cards. Liverpool for their part appears to want to keep the player as there is a lack of suitable places readily available. Replacing important players is generally done at a considerable cost in the winter transfer window. A short term move away from Liverpool appears to be the most likely outcome for both the club and the player. Sturridge has been linked with moves to Spain, with possible destinations are Betis and Valencia both being suggested for the player. It would be the first time Sturridge would have played outside of the UK, but this may well be the change the striker needs as he looks to rediscover the goalscoring touch. #Football