Tiger Woods arrested and charged with DUI in Florida
The legendary golfer was arrested early this morning in Jupiter, Florida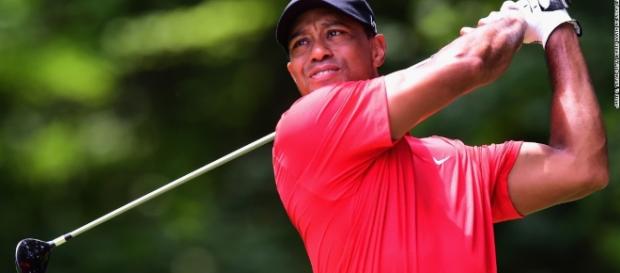 Golfing legend #Tiger Woods made headlines early this morning when he was arrested in Jupiter, Florida at around 7:00am local time. He's been charged with a DUI (driving under the influence – who gets drunk at seven o'clock in the morning?) and was put through the ringer into a county jail following the arrest, only to be released on his own recognisance later on.
Recognisance is a legal term meaning that Woods acknowledges that he owes a personal debt to the state. In other words, he knows he's been bad, and he knows he'll have to pay a price for it, so he doesn't have to stay in jail and think about what he did. They'll have given him a court date, so he's a free man until then.
Police have been scarce on the details
The Palm Beach County Sheriff's Office made the arrest and the report to the news sources, although they've been skimping on the details. We know that Tiger Woods used to be a huge celebrity figure in the sporting world until recently when a series of injuries have set back the continuation of his career.
Woods' many back injuries have led to some serious surgeries in recent years that have, for a long while, precluded him from playing #Golf professionally (or at all, in some cases). He was expected to return to playing professionally this year, which excited the media whose ratings would be boosted by coverage of Tiger Woods' epic comeback, but he remains to have not played professional golf for over a year.
Last month, Woods had fusion surgery performed on him, but he's said he doesn't intend to retire any time soon.
He wrote a blog post promising that, while his medical situation may, at the moment, look pretty dire, "The long-term prognosis is positive." He also added that, according to his surgeon and his physiotherapist, "the operation was successful," and if it isn't allowed to fuse and nothing goes wrong, then he vows that "unequivocally, I want to play professional golf again."
Woods has too great a career to waste now
Over the course of Woods' impressive and lucrative professional career, he has fought his way to victory in 14 majors, won a multitude of awards from two Sports Illustrated Sportsperson of the Year awards to countless ESPY Awards, and has won more Vardon Trophies and Byron Nelson Awards than any other player (nine each), although, sadly, he has since become a has-been. He also just published a new book called "The 1997 Masters." Surely a lot of news sources will be plugging this in reporting his DUI charge, so perhaps it was a strange publicity stunt. #sport