Nick Kyrgios failed to deliver once more in Melbourne
The 22-years-old tennis player lost in the 2nd round of the Australian Open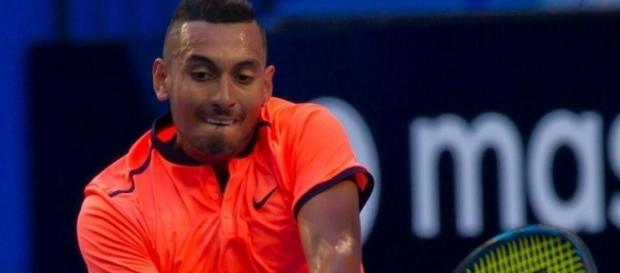 At the start of the Australian Open 2017, like in the case of any other important ATP event, there are hopes and dreams even for those with a low-ranking or still on the verge of a breakthrough. Despite the fact of reaching a top position in the ATP ranking, the world no. 13, Nick #Kyrgios failed to get past the 2nd round match in Melbourne. He had the leverage of playing in front of his home crowd but it turned out to be a fragile advantage in the end. It was the Italian Andreas Seppi the one taking Kyrgios on a one-way ticket ride.
Kyrgios has a lot of work left to be done if he`s going to crave for a higher place in the ranking.
And this Australian Open edition would`ve been the right moment to do so. In the end, it`s just one more opportunity Kyrgios failed to make the most of it.
Seppi turned the table around when no one saw it coming
Nick Kyrgios made a solid run in the first 2 sets. He took the opener by 6-1 and the 2nd act at the end of a tie-break Kyrgios totally controlled. Up next, Andreas Seppi, a 32-years-old shrewd player, took the strings and kept a constant pressure on Kyrgios. the Australian youngster failed to control the 3rd set and Seppi took it by 6-4. The 4th set went on a dangerous slide for Kyrgios having the Italian doing all the good things on the tennis court. The result came up in the form of a 6-2 for Seppi and the match went into a decider.
Seppi ranked as the world no. 89, saved a match point before defeating Kyrgios by 10-8 in the decisive act.
Kyrgios's defeat along with Marin Cilic ( ATP 7) are the unpleasant surprises of the 2nd round in men's singles at Melbourne Park. Cilic suffered a big upset against the 26-years-old Briton Daniel Evans ranked as the world no. 51.
Kyrgios is running out of time
Seen by many as a great competitor for the future of the men's #Tennis, Nick Kyrgios seems to let the opportunity slip away. He will turn 22 in April and the time won`t wait for him to make his twist and turns. As the vast majority of young players, Kyrgios is the lucky owner of a huge serve as well as powerful forehands. His mobility while on the tennis field is great, but he lacks the mental stability and composure. He is an entertainer rather than a player willing to grow even bigger in terms of tennis achievements. Some say that he is the younger version of Gael Monfils and they might not be wrong.
Eventually, all that talent, skill and mastery on the tennis court will prove to be a waste and Kyrgios will become another almost complete player, something like David Goffin, Tomas Berdych, Jo-Wilfried Tsonga or Gael Monfils, unable to make a real breakthrough which means to win a Grand Slam at least once. #sport