Real Madrid is the richest club in the world
Manchester United is second as there are five English clubs in the top ten.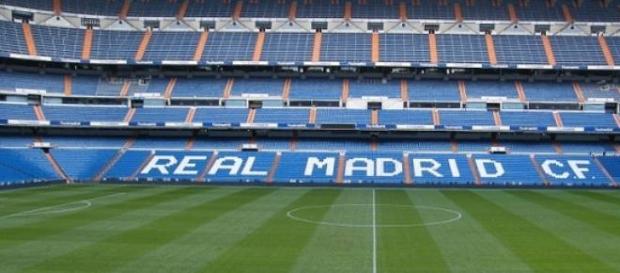 The European champion Real Madrid top the list of the richest club in the world, while
Manchester United
have jumped from fourth to second on the list.
Despite suffering their worst season in Premier League history after the retirement of Sir Alex Ferguson in 2013. The clubs annual revenue still jumped by 16 million pounds. Manchester United's new Adidas kit deal will put them ahead of Real Madrid by 2017.
Manchester City, Chelsea, Arsenal and Liverpool were placed sixth to ninth that makes the total English clubs five out of the top ten and eight of the top twenty.
The impact of the Premier League's 5,5 billion pounds television deal appears to be the driving force behind these incredible figures. The next round of the domestic rights set to push up to the 7 billion deal. It seems the only way is up for the Premier League finances.
The Deloitte Football Money League is an annual ranking of the football's richest clubs by the global accountancy firm that announced the list. Just after Real Madrid and Manchester United are Bayern Munich and Barcelona.
The Deloitte also announced the decline of the Italian football. In late 90s Italian top league attracted lots of top players. Zinedine Zidane joined Juventus and the Brazilian Ronaldo joined Inter after winning the Ballon d'Or title as a Barcelona player.
Roma was able to pay high salaries to have players like the Argentinean Gabriel Batistuta and the Italian Antonio Cassano to join their captain Francesco Totti to win the Serie A title.
Beside top three Italian clubs, Juventus, Inter and Milan, there were other teams that could afford having top players. In 2001 the country had five clubs in the top 10, but now they have only Juventus who are in the 10th position.
1. Real Madrid, £459.5 million

2. Manchester United, £433.2 million

3. Bayern Munich, £407.7 million

4. Barcelona, £405.2 million

5. Paris Saint-Germain, £396.5 million

6. Manchester City, £346.5 million

7. Chelsea, £324.4 million

8. Arsenal, £300.5 million

9. Liverpool, £255.8 million

10. Juventus, £233.6 million
Click to read more
and watch the video
or