De Villiers' ODI frenzy breaks quickest century record
AB de Villiers was in destructive form against the West Indies at the weekend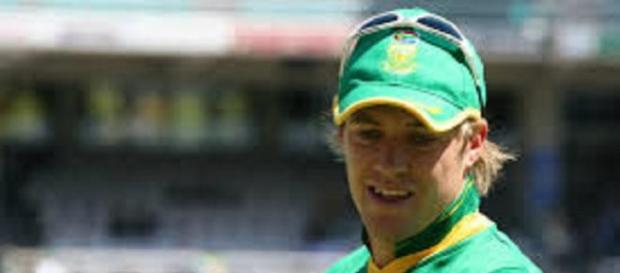 The extremely multi-talented South African cricketer, AB de Villiers did what he does best at the weekend, smashing the bowling attack to parts far and wide, on the way to a destructive century achieved off a remarkable 31 balls. His first fifty took an amazing sixteen balls to accomplish and he managed to somehow accelerate from that rate in reaching his hundred. His quick fire knock was the quickest ODI century ever recorded, as his South African side crushed opponents the West Indies in the second match of their one-day international series in Johannesburg.
His rapid innings included an incredible sixteen sixes and nine fours on the way to an individual total of 149 off only 44 deliveries before finally being dismissed, as part of a remarkable team score of 439 for just two wickets off their 50 allotted overs.
He was ably supported by both of the openers, who also scored tremendous centuries for the South African side, but the abiding images that will stay long and hard in the supporters' memories will no doubt be those relating to AB's sensational scoring rate.
The ever-consistent Hashim Amla contributed a career-best score of 153 not out in partnership with his fellow opener Rilee Rossouw's 128, as South Africa established their highest ever ODI score during the match.
There must be something about the visitors' bowling attack that is favoured by opposition's batsmen at present, since AB's new record figures supplanted the previous mark of 36 deliveries for a century by New Zealand all-rounder Corey Anderson only last year.
It almost seemed inconsequential when the West Indians had their opportunity to respond to the mammoth challenge facing them, but the result had to be confirmed.
They did manage to score a more than healthy 291-7 themselves, which given the state of shock they were probably suffering after the deluge of runs earlier in the day, was a creditable response. However, the 148-run margin of defeat will not be something that they will feel particularly proud of on reflection afterwards.
De Villiers has an enviable cricketing record, with an average for both ODI and Test #Cricket of over fifty runs per match and more than 7,000 runs in total in both forms of the game. Although at best a very occasional medium-paced bowler, he also performs the wicket-keeping duties for the national side after the retirement of Mark Boucher. His golfing prowess is also quite useful, playing off scratch despite a limited time to practise due to his cricketing responsibilities, as well as being known to excel in several other sports at one time or another during his life, including rugby and tennis. #Celebrities