'Arrested Development' season 5 may be on its way as Jason Bateman signs deal
'Look very probable I'm going to put some miles on the Stair Car this summer,' says Bateman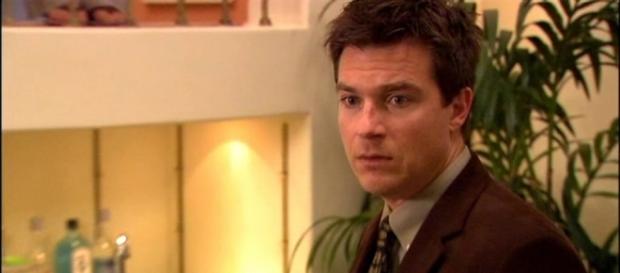 Ever since Netflix revived "#Arrested Development" with a long-awaited fourth season featuring all of the original cast back in 2013, fans have been clamouring for more (despite the fact the fourth season was only warmly reviewed and considered substandard by the fans who had grown to love the Bluth family).
Season 5 of "Arrested Development" has been a long time coming with all kinds of setbacks from the availability of the cast (without whom, it simply wouldn't be worth doing) to the possible switch from doing a new season to doing a feature film instead to "Making a Murderer" supposedly stealing show creator Mitchell Hurwitz's plot for the fifth season.
Season 5 one step closer to being a reality
But now, it looks as though a fifth season of "Arrested Development" on #Netflix is getting closer and closer to being a reality, as Jason Bateman, the star of the show who played put-upon everyman Michael Bluth and has since become one of the biggest movie stars in the comedy world, has signed a deal to return for season 5.
Of the deal, he tweeted: "Look very probable I'm going to put some miles on the Stair Car this summer. Just officially signed on to more ARRESTED DEVELOPMENT today." This will be great news for fans, who despite the subpar season 4, still can't get enough of seeing their favourite dysfunctional family riffing off each other on-screen.
"Arrested Development," for those who don't know, is an ensemble comedy about a family who struggle to stay together once the patriarch, who runs the family business, is arrested for "light treason," and the burden falls upon his son Michael (Bateman) to, as Ron Howard's brilliantly deadpan narrator puts it, "keep them all together."
The show originally struggled with low ratings
It premiered on the right-wing Fox network back in 2003 and ran for three seasons, struggling each step of the way due to low ratings – but the ones who were watching it absolutely adored it.
And that's where Netflix came in, as they were just starting out throwing their cash at original programming, to fund a fourth season of "Arrested Development."
Suddenly, "Arrested Development" fans had fifteen new episodes right there at the same time to feast their eyes on, and they quickly did that, so then they wanted more, and have done for the past four years. Still no word on when season 5 will happen, but executive producer Brian Grazer promises, "We are close."
"Arrested Development" also stars Jeffrey Tambor, who's boosted the popularity of Netflix's biggest rival Amazon Prime by starring in their trans show "Transparent," Will Arnett, who's kept in the Netflix family and starred in their beautifully dark and tragic animated comedy "BoJack Horseman," and David Cross, whose other cult hit TV series "Mr. Show" was also revived by Netflix a couple of years ago as "W/ Bob and David," and it was great. #Television