The World Cup of Biscuits for Comic Relief – The most British of events
Richard Osman, Pointless presenter, co-ordinates tongue-in-cheek Twitter tournament for charity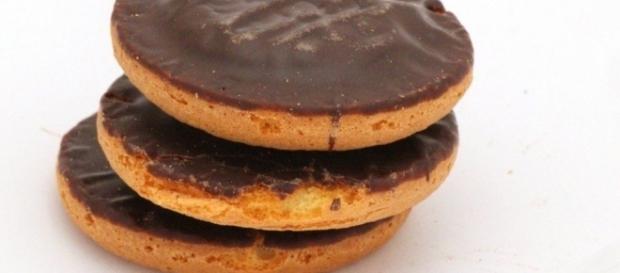 The pre-match build up
For the second year running, presenter and producer @richardosman (Pointless, Two Tribes, Deal or No Deal) has tweeted a series of polls in a knockout format with the aim of determining Britain's favourite biscuit - for #Red Nose Day. It was all for a bit of a laugh and to raise money for charity via text donations, yet tempers ran high throughout in what is a highly subjective Topic (chocolate bar pun must suffice, sorry).
It all kicked off on Thursday evening as the groups were announced. 32 biscuits were chosen to face off and fight for the affection of the nation via public vote. Some highlights from an intensely competitive field: Custard Cream, Liebniz, Choc Digestive, Wagon Wheel, Choc Chip, Pink Wafer, Hobnob, Penguin, Rich Tea, Bourbon.
Things didn't get off to the best start, with an immediate backlash over the selection of Jaffa Cakes. The age-old question which has troubled philosophers since the dawn of time - Jaffa Cake: biscuit or cake? In my opinion the answer is obvious (the clue's in the name). Richard in his wisdom decided to settle the matter by vote, which turned out to be almost as close-run as Brexit, and equally as divisive. Eventually 'cakes' came out on top with a margin of 55-45.
Okay, let's deal with this controversy. Is it right that Jaffa Cakes are in the World Cup Of Biscuits? Please RT #wcob

— Richard Osman (@richardosman) March 23, 2017
Outrageously, in what can only be described as a blatant affront to the ideals of western democracy, Jaffa Cakes were allowed to progress unscathed to the next stage.
The great Jaffagate scandal of 2017 had been born.
World Cup of Biscuits hit by "Jaffagate" - are Jaffa Cakes really biscuits? https://t.co/pe713ARViC @richardosman #wcob pic.twitter.com/nUvaJGx9cO

— The Poke (@ThePoke) March 24, 2017
I know Jaffa Cake has 'cake' in its name. Bonnie Tyler has 'tiler' in her name but I wouldn't ask her to regrout my bathroom.

— Richard Osman (@richardosman) March 25, 2017
The group stages
There were some shock exits in the first group stage including Wagon Wheels, Nice and Party Rings. Ginger Nuts were also left disappointed, although they were handed the dreaded 'group of death', alongside the Chocolate Chip Cookie and Hobnob. Meanwhile, Jaffa Cakes strolled through their group with minimal effort.
At 8PM the last 16 stage was drawn. When put to the vote the Custard Cream, Chocolate Hobnob, Bourbon, Jammie Dodger, Chocolate Digestive, JAFFA CAKE, Hobnob and Chocolate Finger were victorious. Oreos crashing out at this stage was a bit of a shock, but perhaps patriotism hindered the chances of the scrummy American import.
After the last 16 stage, 1.3 million votes had already been cast – which simply reinforces the preconception that Brits are utterly obsessed with tea and biscuits.
The Quarter Finals
The quarter finals were to be broadcast live on Friday for BBC's Red Nose Day programme.
Now this is my kind of dress rehearsal. Quarter-finalists in the World Cup Of Biscuits will be revealed LIVE on @rednoseday later! #wcob pic.twitter.com/g6PpYM6Vol

— Richard Osman (@richardosman) March 24, 2017
The versatile Chocolate Finger faced up against the family favourite Jammie Dodger. It was a game of two halves, but in the end the Chocolate Finger underdogs dramatically nicked it with the final kick. 51–49 to Chocolate Finger.
Then the epic contest between the greatest of the sandwiched biscuits: Custard Creams versus the Bourbon. The two teams had to be separated by the lottery of a penalty shoot-out with the Bourbons holding their nerve. 50-50 (Bourbons win on penalties)
Chocolate Hobnob vs Hobnob. The East vs West Germany of biscuits. In an embarrassing display from Hobnobs, the chocolate coated variant won. 55–45 to Chocolate Hobnob.
The quarter final stage was drawn to a close as the controversial Jaffa Cakes faced up against the Chocolate Digestive. And with that, Jaffa Cakes were unceremoniously dumped out of the competition. 51–49 to Chocolate Digestive.
The Semi Finals
In major tournaments, there is little time to catch your breath and savour victory. Before long it was time to move on to the semis:
WORLD CUP OF BISCUITS 2017

SEMI-FINAL 1

Winner qualifies for the live @rednoseday final! Start voting now! #wcob

— Richard Osman (@richardosman) March 24, 2017
WORLD CUP OF BISCUITS 2017

SEMI-FINAL 2

Winner qualifies for the live @rednoseday final!. Start voting now! #wcob

— Richard Osman (@richardosman) March 24, 2017
The Final
Friday evening, prime time TV, and the big game was upon us – both finalists had fought and scrapped for the right to play out for the trophy. The mighty Chocolate Digestive lined up against the Chocolate Finger (surprise package of the tournament). See the goals here:
WORLD CUP OF BISCUITS 2017

THE GRAND FINAL!

Choose your live @rednoseday champion!. Start voting now! #wcob

— Richard Osman (@richardosman) March 24, 2017
And so there we have it. The Chocolate Digestive battled through five gruelling rounds and triumphed in the final against the exuberant Chocolate Finger. In the end, I think we can all agree biscuits were the real winner. Oh, and Comic Relief – Red Nose Day 2017 has raised over £70 million so far. #Twitter